Zapier is an online platform that allows you to automate your workflow. Zapier empowers you to automate your work across 5,000+ apps—so you can move forward, faster. With Zapier, you can collect New Hotel, New Tour, Hotel & Tour inquiries, Booking Data, New Customers, and New Vendor from your website.
Step 1: Create a Zapier account with your details or use a Google account / Facebook account / Microsoft account through this URL. If you already have an account with Zpier then Log in to your Zapier account through this URL
Step 2: Create a Zap by Clicking Create Zap.
Select the Webhook.
Choose the event – Catch Raw Hook and Click to Continue.
Step 3: Now you can copy the Webhook URL. Paste the plugin settings page based on which feature you want to enable for zapier.
Step 4: Now Let's check it by test trigger from the tour single page inquiry. The inquiry response has been stored info zapier history.
Step 5: After Submitting a test inquiry from a single tour. You can click the Test trigger for your trigger response. You can see your user-submitted information showing accordingly.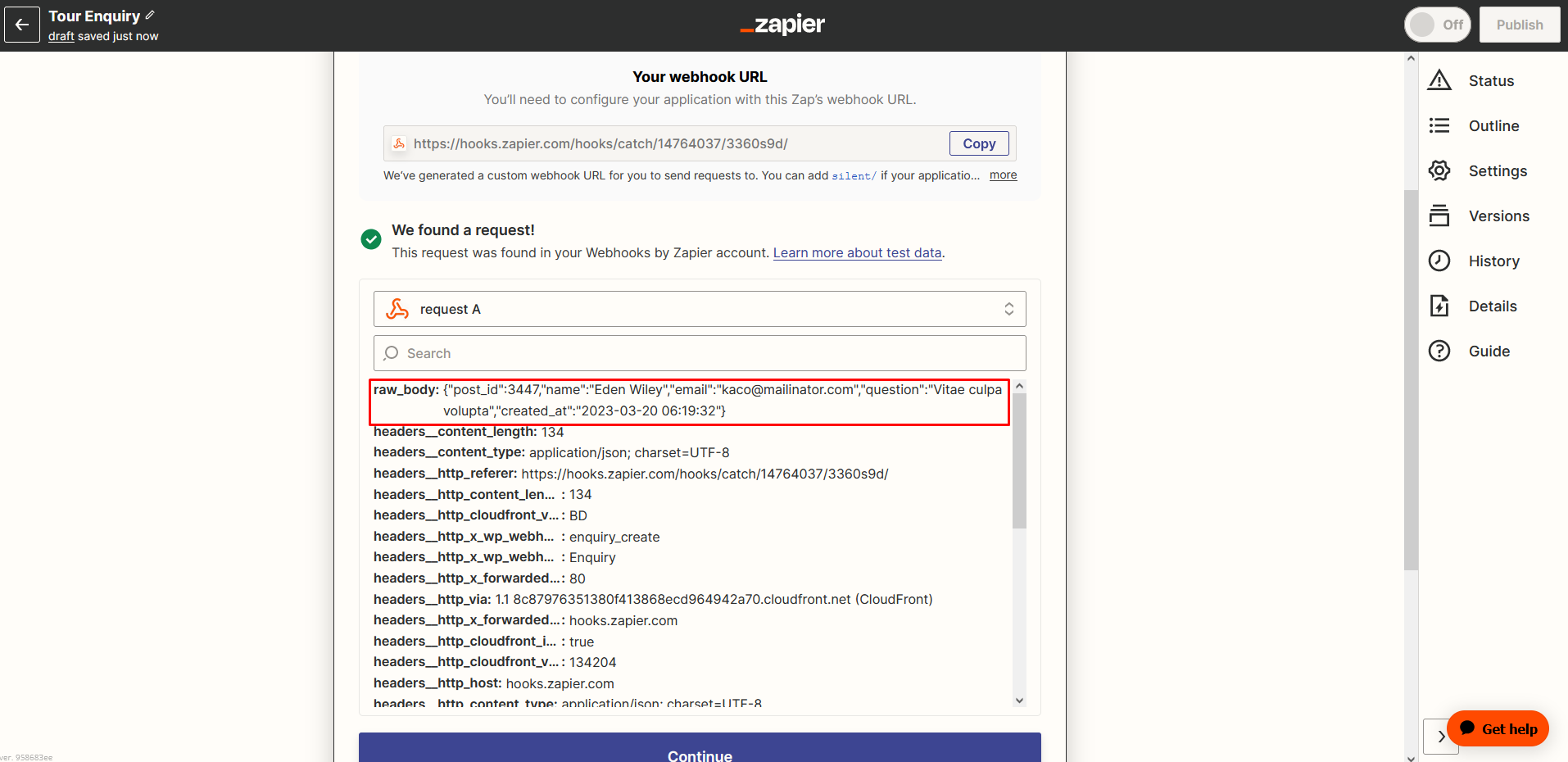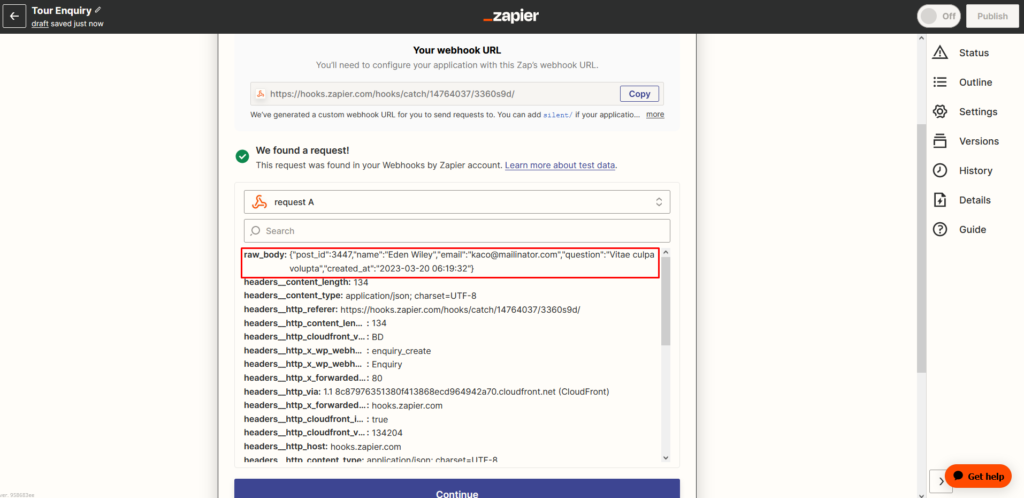 Step 6: Now you can able to connect the trigger response with 5000+ apps. Checkout the Zapier official Documentation