In Instantio, you have the flexibility to choose from several cart options to best suit your needs. The available choices are: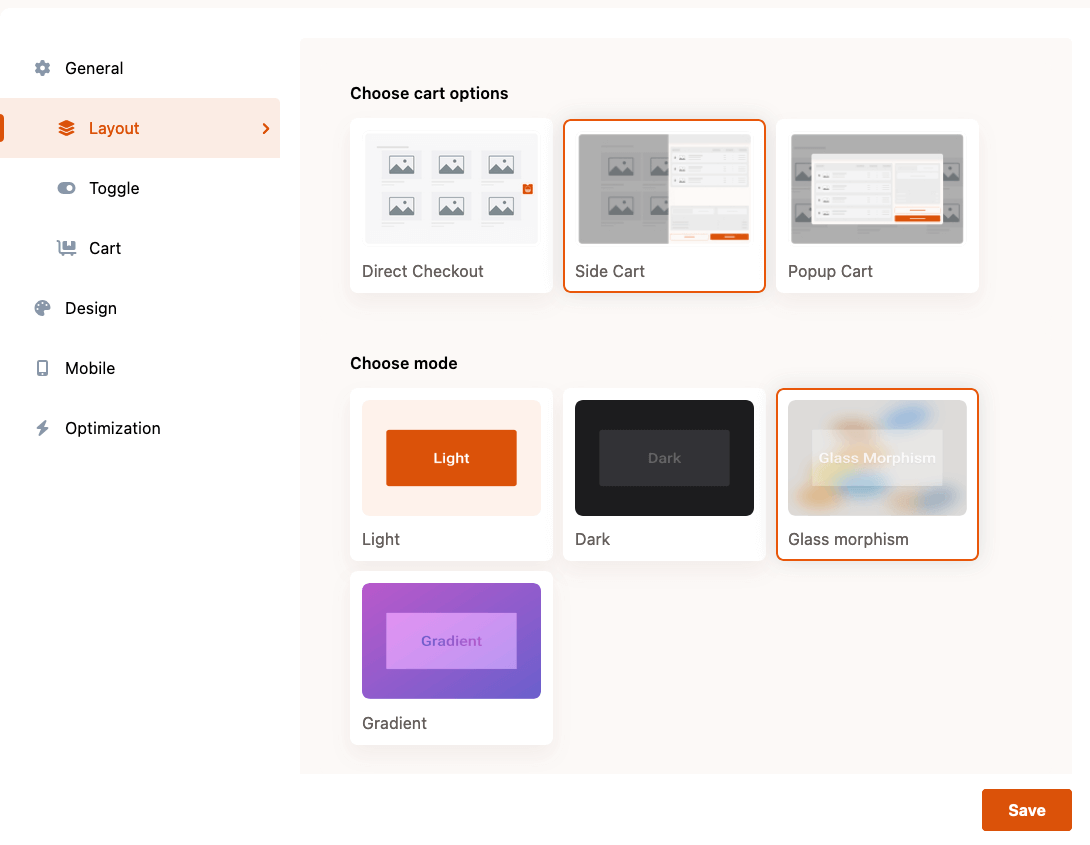 Direct Checkout:
When you select the "Direct Checkout" option in Instantio, any product a customer adds to their cart is automatically included in the Instantio Cart toggle. Clicking on this Cart toggle will then take the customer directly to the checkout page, bypassing any intermediate cart view.
Side Cart:
Opting for this feature enables the side cart. This cart appears as a sidebar or a slide-out panel on the side of the page, letting customers easily view and manage their cart contents without navigating away from the current page.
Popup Cart:
Enabling this option activates the popup cart feature. Upon adding a product to their cart, customers will see a small popup window displaying the cart's contents. This allows them to either continue shopping or proceed to checkout without leaving the current page.
---
Still Not Clear? Please contact us. If you are a free User, you can open a ticket from here. If you are a pro user, you can open a ticket from here.