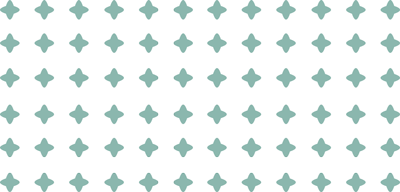 Before you purchase, download and use themefic.com, make sure you have read, understood, and agreed to all the terms. By using themefic.com, our associated websites and our products, we assume you have accepted the terms of use that follows.
Last Updated: April 27, 2023
Please cautiously read, review and understand our terms of use before purchasing, downloading or using any of our content or products from this website or anywhere Themefic's products are available. Once you do any of these activities, it will be considered as to you agree to the following terms of use and that you agree to be bound by these terms and conditions accordingly. In the event that you don't consent to these terms, at that point you should leave this site promptly, not utilize any of the materials or items accessible thus, or potentially not buy from this website. Themefic reserves the right to change or modify the terms any time without any prior notice.
1. Restriction of Liability
By no means will Themefic be at risk for any immediate, roundabout, extraordinary, coincidental or considerable harms, including, yet not restricted to, loss of information or benefit, emerging out of the utilization, or the failure to utilize, the materials on this site, regardless of whether Themefic or an approved delegate has been instructed with respect to the chance of such harms. On the off chance that your utilization of materials from this site brings about the requirement for adjusting, fix or remedy of gear or information, you accept any expenses thereof.
2. License
All Our WordPress themes, plugins are released under the GNU Public License version 2.0. We emphatically debilitate you to offer them, altered or unmodified, for reallocation or resale of any sort. The license key we provide ensures updates from our servers. Even if you do not activate the license, the plugin will work fine whether you cancel the subscription or not.
Every item from our site incorporates 365 days of support and update validity. This date is determined from the moment the order has been set apart as complete. If you do not have a valid license, you will not be able to download any of your purchased products.
An active subscription is required to access the downloads section.
Each product comes with auto-renewal feature through PayPal and Stripe subscriptions to ensure smooth flow of updates and support.
3. Possession and Liability
You may not claim intellectual or exclusive possession to any of our products, modified or unmodified. Our products are provided "as is" without warranty of any kind, either expressed or implied. In no event shall our juridical person be liable for any damages including, but not limited to, direct, indirect, special, incidental or consequential damages or other losses arising out of the use of or inability to use our products.
User Accounts and Product Licenses are not transferrable.
If you are a contractual developer or a representative of a person, please ask them to purchase the product from us directly. It saves time on both sides when we follow up support tickets.
4. Refund Policy
We offer a 30-days no-questions-asked refund policy. Read more from here.
5. Warranty
Themefic products are provided "as is" without any warranty, either expressed or implied. Each Themefic product is designed to function correctly upon proper installation, activation, and configuration in the latest stable version of WordPress to which the theme or plugin is dedicated. Themefic cannot guarantee compatibility with every third-party plugin, as there are simply too many to support. Please ensure that your browsers are compatible with the themes/plugins, as we cannot guarantee that Themefic.com themes/plugins will work with all browser combinations.
Under no circumstances shall our legal entity be held liable for any damages, including but not limited to direct, indirect, special, incidental, or consequential damages or other losses resulting from the use of or inability to use our products. We are not authorized to provide stock images and certain true-type fonts (TTF) that may be used in any or all of the provided products. You must own or purchase these from their respective owners. The images/videos displayed in the demo versions of our products are for demonstration purposes only and may not be used in production sites.
Our company reserves the right to change or modify the current Terms and Conditions without prior notice.
6. Updates of Themes and Plugins
All our products update will depend on the type of license you have opted for. We do not guarantee that product updates will always be made and forever. In addition, there is no guarantee that our products will work on WordPress 4.0 or older versions.
7. Account Termination and Suspension
Themefic reserves the right to suspend and/or terminate any user account without notice. This may be due to one or several of the following reasons.
Abusive, Unfair, Unethical behavior and/or excessive negativity.
Any activity harmful for Themefic, it's team members and it's customers.
Promotion of hacked material.
Purchasing our Product using fraud or unfair means.

Your activity is found suspicious for valid reasons found by Themefic.
8. Privacy Policy
Please read our Privacy Policy from here.
9. Price Changes
Themefic reserves the right at any time and from time to time to modify or discontinue, temporarily or permanently, any product (or any part thereof) with or without notice.
10. Lifetime License
The term "Lifetime" refers to the lifetime of the Product. It does not mean the buyer's lifetime or any other assumption of the term. The product lifetime is not defined at the time of purchase. Themefic reserves the right to announce the end of Lifetime of a product any time within 30 and 90 days prior notice to the Customer.
11. Anti-fraud
Free downloads are accessible after signing in. However, all customer purchases may be subject to a manual anti-fraud review by the payment system. You will receive an email with detailed information about your payment. This anti-fraud check is implemented due to the increasing number of fraudulent transactions involving individuals who are not the actual credit card holders for the purchases. A customer's account may be temporarily suspended for a manual anti-fraud review for 24 hours or longer if further investigation is required.
12. Support Policy
Please read our Support Policy from here.