The
Easiest
Fastest
Smartest
Quickest
Checkout Process for WooCommerce
Reduce Cart Abandonment Rate & Boost your sales with Instantio's Same Page Instant Checkout Process. Complete your Checkout in 10-15 Seconds!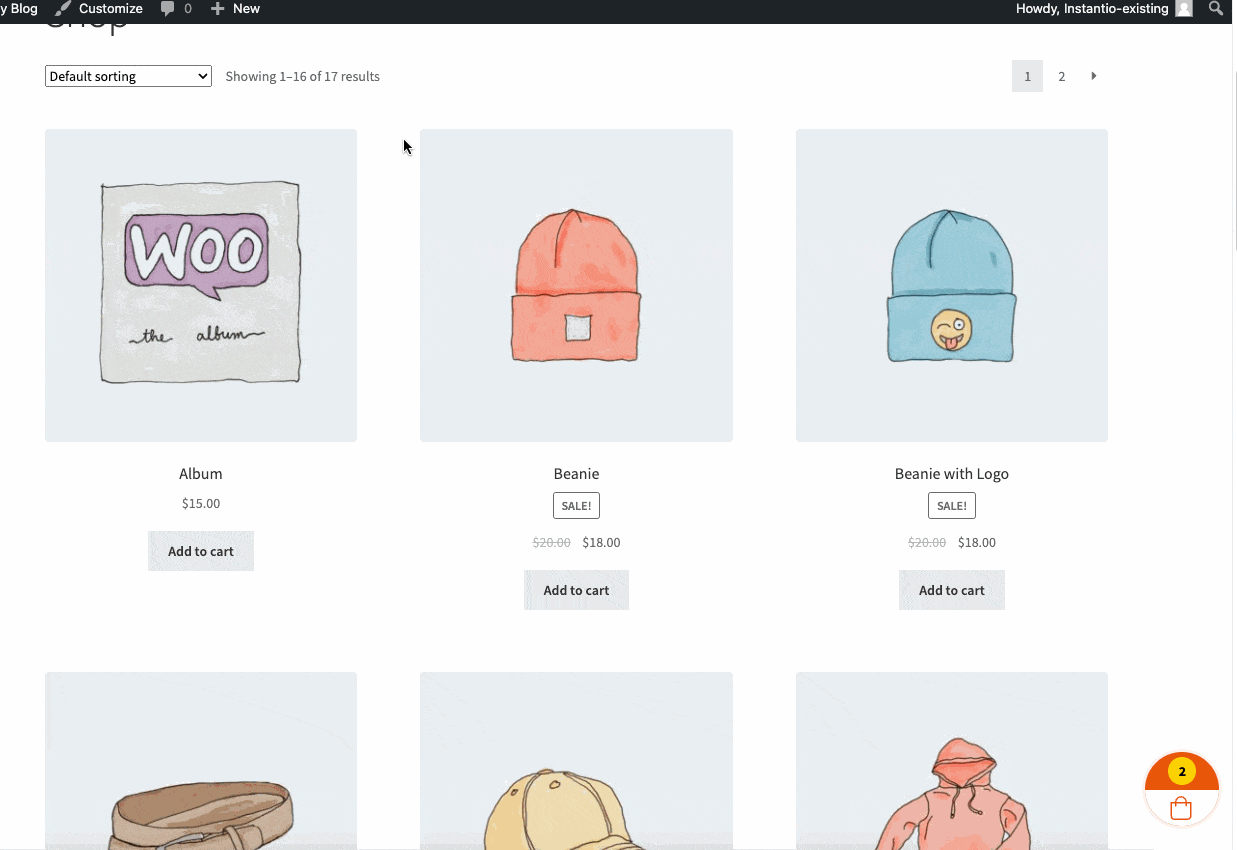 Hypno S from South Africa
Trusted by 600+ Users Worldwide.
I highly recommend this plugin. Having a slide-in WooCommerce one page checkout has to be the easiest way for customers to complete their purchase. I had some initial problems after installing, but the support was fast and friendly and committed to resolving it.
Checkout Instantly with Instantio's Unique WooCommerce Checkout system
With Instantio's Instant Checkout Process, your customer will be able to skip the cart page and go directly to the checkout page. The Whole WooCommerce checkout process would take only 10-15 seconds. Yes, you heard it right! Only 10-15 Seconds!
Get 4 Unique WooCommerce Quick Checkout Theme/Mode
You can choose from various themes such as Lite mode, Dark mode, Glassmorphism, and Gradient Mode to experience a unique WooCommerce Quick Checkout System.
Everything You Need for a Seamless WooCommerce One Page Checkout is Right at Your Fingertips
Instantio boasts immense flexibility and power. Any Demo Preview showcased above can be integrated with any of the options listed below.
Dashboard with Different Language Support
Instantio (Previously WooInstant) Dashboard is  available in 7 Languages along with English:  Arabic, Dutch, French, German, Italian, Russian & Spanish
Why do you need a
Quick Checkout for WooCommerce

?
Did you know that the average shopping cart abandonment rate on desktop stands at a staggering 69.57%?

What's even more alarming is that mobile users exhibit an even higher abandonment rate of 85.65%.
This translates to an average of 7 out of 10 shoppers not completing their transactions, a statistic that is undoubtedly concerning for e-commerce store owners.
According to research by the Baymard Institute, "18% of US online shoppers abandoned orders in the past quarter solely due to a lengthy or complicated checkout process."

While even the most optimized checkout processes experience an abandonment rate of about 20%, Instantio can significantly reduce this percentage. By streamlining the WooCommerce Checkout process, Instantio transforms it into a more efficient WooCommerce One Page Checkout.
Featuring a floating cart icon, Instantio seamlessly turns multi-step checkouts into Instant Checkouts on the Same Page. The result? A checkout process that's incredibly swift, clocking in at just 10-15 seconds. Yes, that's right! Just 10-15 seconds!
100% Compatible, 0% Bug
Instantio is compatible with all the most popular themes, page builders and plugins.
Frequently Asked Questions
Get clarity, Gain confidence, and Elevate your online store experience – all in just a few scrolls!
Our Superhero support team is always ready to assist you at any time through our support forum.
30 Days Money Back Guarantee
We offer a 30-day full refund guarantee if you are not happy with our products, no questions asked.