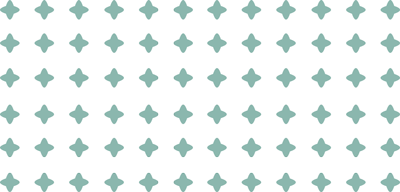 This page covers up the type of Support we provide for our item. What kind of work is included and what's excluded. Please read these carefully before purchasing any item from Themefic.
Last updated: April 27, 2023
Check the Documentation
Each of our items includes separate documentation. It's either available with the product or available on the documentation page on our website. We request our buyers kindly read that first before creating a support ticket.
Support System
Please only request support by creating a ticket through our website's support system.
If you are a free User, you can open a ticket from here.
If you are a pro user, you can open a ticket from here. We only provide full support via support tickets.
We don't offer support via social media platforms like Facebook, emails or through live chats.  However, we answer general / Pre-sale questions via any platform you prefer (e.g. Facebook, Emails, Live Chats etc.).
We do not provide support via phone call, Google Meet, Zoom or Microsoft teams.
Support Hours
We are a small team based in Dhaka, Bangladesh, and our Timezone is GMT+6 / CST+12.
For Pro users, Our official support time is 9 am to 6 pm, Sunday to Thursday. If you open a ticket within this timeframe, our average response time would be 1 – 2 hours. Any tickets opened after this time will be prioritized on the next working day. Friday & Saturday is our official off day. On these two days, our support is available for a limited time throughout the day; the average response time would be 4 – 8 hours.
For Free users, our average response time throughout the week is 6 – 24 hours (depending on the volume of inquiries and the nature of the request).
Support Period
The support period of an item depends on the package your purchase. Usually, most of our item is supported for a Lifetime or 365 days. If you buy a 365 days pack, you should renew the support period after each cycle. After a ticket is created, we will try our best to respond as soon as possible, but we may delay due to the volume of inquiries and the nature of the request.
What's included in Support
Our support is open for our own products only. If you need assistance with separate products not owned by us, then you can contact us separately, and we will try to fix them for an additional cost. During the item support period, we are expected to be available to:
Answer your general questions about the product and how to use it. (For example, how can I install the plugin?)
Answering technical queries about the product
Answer specific queries about the features and functionality of the product.
Known bugs and issues related to our products
Help you with issues related to using the product
Installation of our product on your website (Depending on the package you buy). We do believe our plugin installation is easy, and we have clear documentation on how to install a product. If you are still unable to do, then open a support ticket. We will try to assist further. Note that we will only help with the installation. The complete configuration is not included in the support policy.
What's not included in Support
Here is what you should not expect from us or our products:
Customize, modify or extend our products beyond the original features, style and functionality described on the product page. If you need help with this, you can contact us separately, and we will try to fix them for an additional cost.
Fixing your web hosting or server-related issues. If there is an issue with your server, we request you contact them first to fix it.
Fixing bugs of third-party assets or the installation of those assets. In such cases, you must contact those assets' original author.
If our plugin is not functioning correctly because of any other 3rd party plugin you are using. If you need help with this, you can contact us separately, and we will try to fix them for an additional cost.
We don't provide any support on our products that are containing material relating to infringes copyright and promotes violence, racism and deals with adult/porn/sexually explicit content, gambling, alcohol, music, vulgarity and materials.
What's included in all Product
Here is what you can expect with all the products you purchase:
At-least 365 days / Lifetime of regular updates (depending on the package).
A clear documentation guide.
Bug Fixing
If you see any bugs on any of our products, please report them immediately. We will try to fix them as soon as possible. Once it's fixed, we will release updates and may also notify the buyers through our support channel or official newsletter mail or social media.
Updating Support Policy
We may bring necessary modifications to this Support Policy from time to time. Any change made or any new point added to the Support Policy described above will be published here on this page. Themefic reserves the right to change or modify the above contents any time without any prior notice.