Pabbly Connect is a cloud-based integration platform that provides users with the ability to automate data transfer and collection between a variety of different applications. With over 1000 integrations available, users can connect to a wide range of applications and services, including CRM software, email marketing platforms, e-commerce platforms, and more. it transfers real-time data between applications.
You have the option of using Zapier-like actions to set up data collection from your website. With Pabbly, you can collect New Hotel, New Tour, Hotel & Tour inquiries, Booking Data, New Customers, and New Vendor from your website.
How to connect Pabbly with Tourfic?
Step 1: Create a Pabbly account with your details or use a google account through this URL. if you already have an account then login to the account here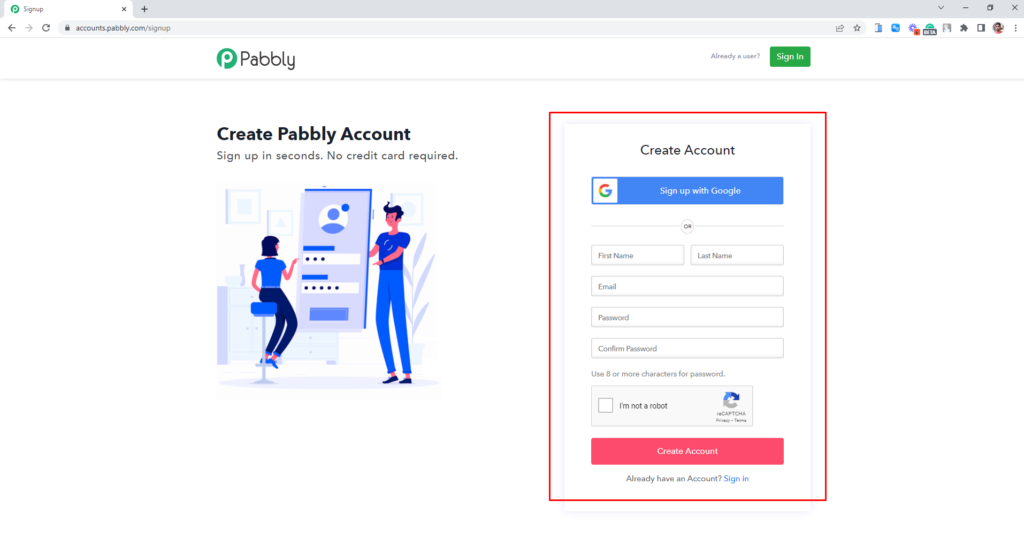 Step 2: After login into the account then connect your Pabbly account by clicking Access Now.
Step 3: Now you to create a new Workflow, Then set the name of the Workflow.
You can able to enable or disable this workflow by switching it ON/OFF.
Now Choose App, Webhook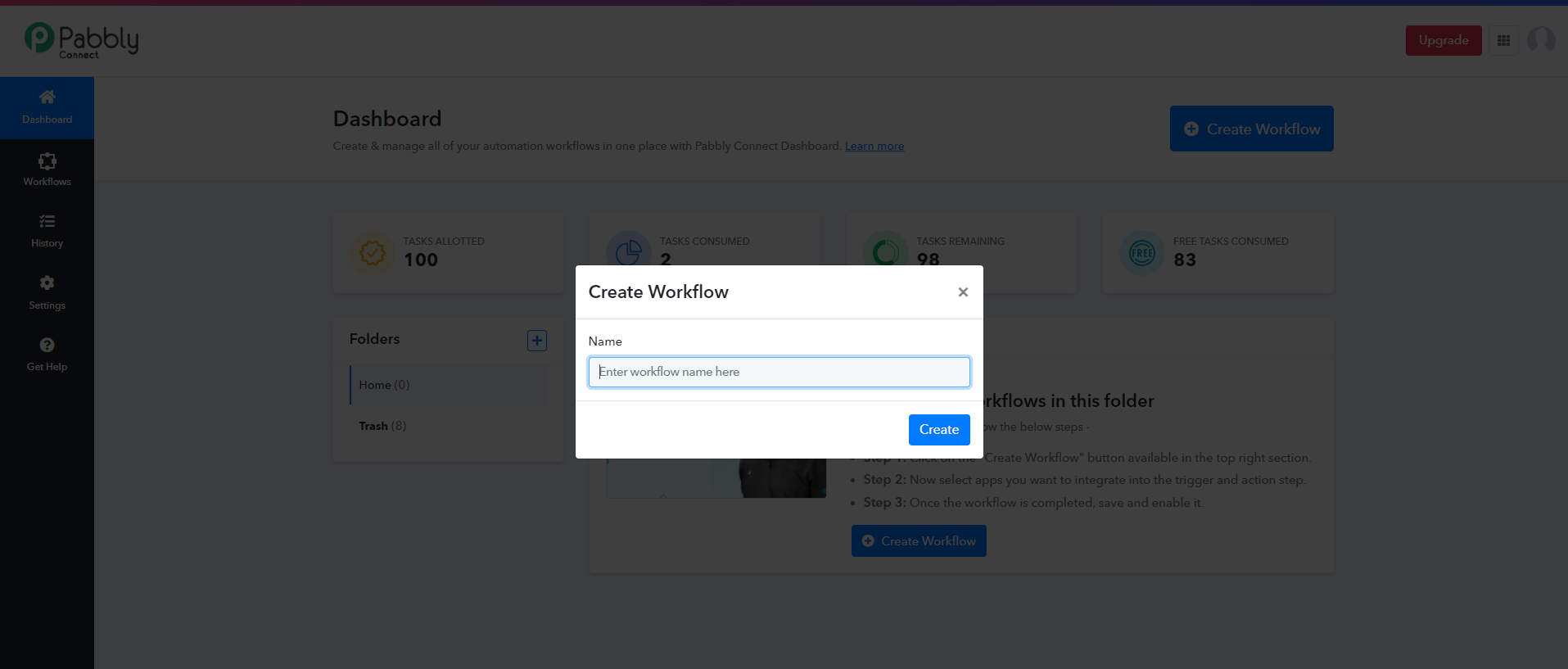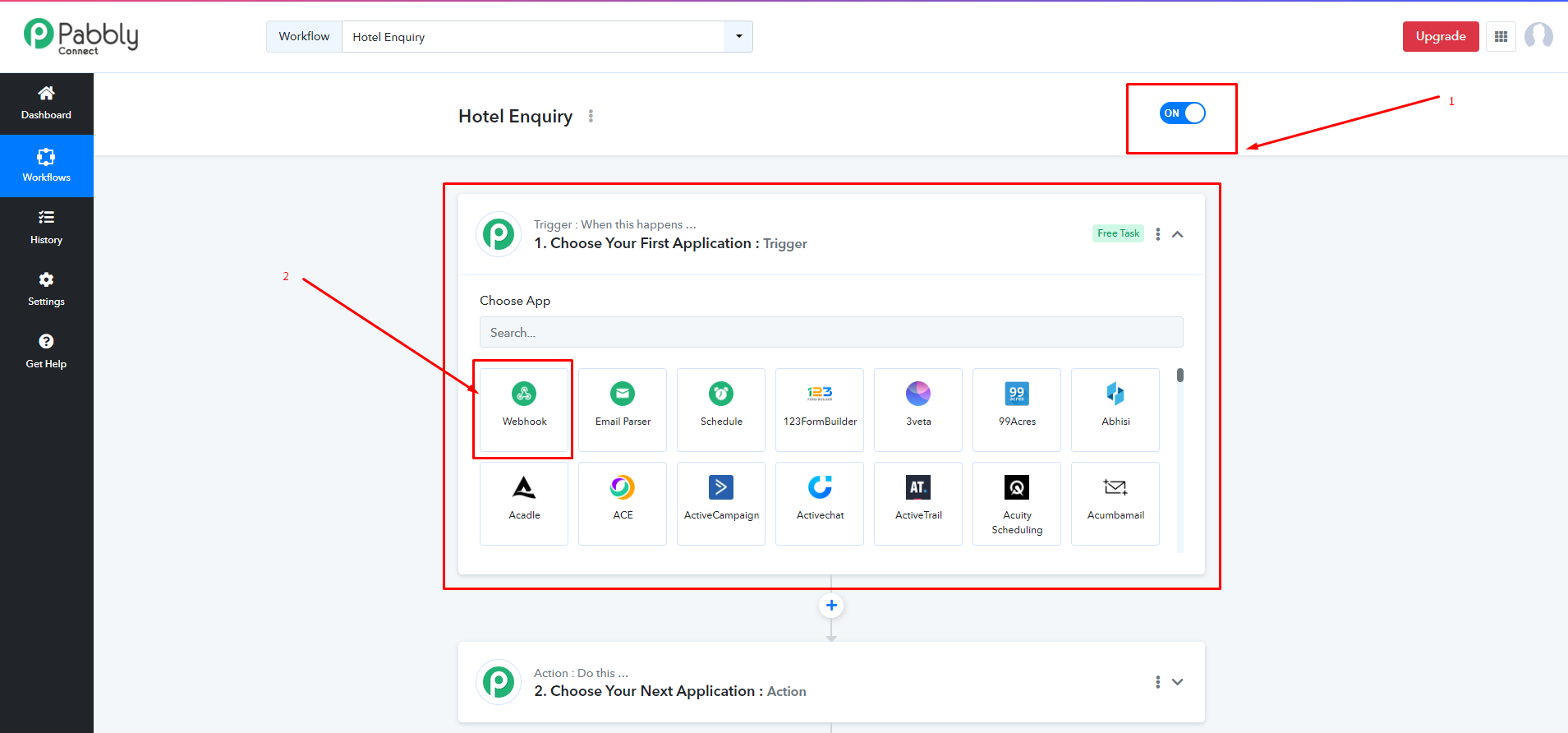 Step 4: Now you can copy the Webhook URL and paste it to tourfic settings page based on which feature you want to enable.
Step 5: Now Let's check it by test trigger from the hotel single page inquiry. The inquiry response has been stored info Pabbly history.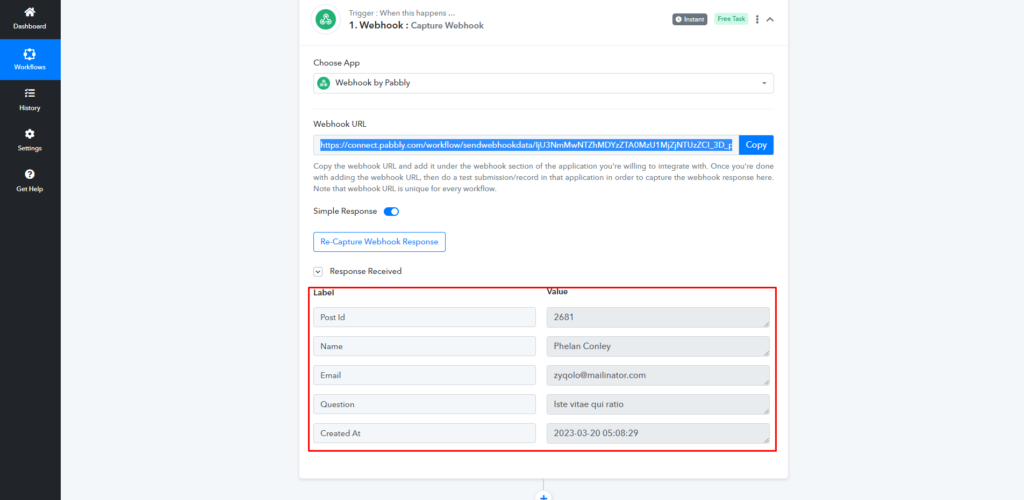 Step 6: Now you can able to connect the trigger response with 1000+ apps. Checkout the Pabbly official Documentation: