Do you want to start selling products online? If so, you need to create an ecommerce website. In this blog post, we will show you how to build an eCommerce Website with WooCommerce and Elementor. We will walk you through each step of the process, so you can create a website that looks great and is easy to use.
What is an Ecommerce Website?
An e-commerce website is a type of business website that enables customers to shop and purchase goods or services over the internet. With an e-commerce site, businesses can start an online store and start reaching out to more customers than traditional brick-and-mortar locations allow.
Overview of WooCommerce and Elementor
WooCommerce and Elementor are the perfect solutions for entrepreneurs who want to start their own online stores. WooCommerce is a free, open-source plugin for WordPress that allows users to quickly create an online shop – from selecting products to setting up payment options, everything is made easy with WooCommerce. With its intuitive setup, customizable features, and top-notch support, it's no wonder that it's one of the most popular e-commerce platforms out there.
On the other hand, Elementor is a feature-rich web page builder tool that enables you to design beautiful and amazing layouts for your online shop. Elementor is a WordPress page builder platform that gives you complete control over the look and feel of your website. By combining elements such as images, videos, text blocks, sliders, and more into eye-catching designs, Elementor can help upgrade the appearance of your online store at the click of a button.
With this powerful duo of plugins, you can get started on building your own store and start selling in no time!
Benefits of Creating an Ecommerce Website with WooCommerce and Elementor
There are plenty of advantages to creating an eCommerce website with WooCommerce and Elementor, such as:
1. Easily Create a Customized eCommerce Website
Using an eCommerce website with WooCommerce and Elementor allows you to customize your ecommerce store in minutes. With the easy drag-and-drop user interface, you can create a beautiful ecommerce website that stands out from the competition. You can also use Elementor's eCommerce Widgets to add product pages and shopping carts with just a few clicks.
2. Get Access to Powerful eCommerce Tools
With WooCommerce and Elementor, you get access to powerful eCommerce tools like checkout management, payment integration, shipping options, and more. You can also use the built-in analytics feature to track your eCommerce metrics and optimize your ecommerce store for success.
3. Enjoy Comprehensive Support
With WooCommerce and Elementor, you can always get comprehensive support from both the WordPress developer team and eCommerce experts. This ensures that your ecommerce website is always running smoothly and delivers an excellent customer experience for all visitors.
4. Take Advantage of Secure Payment Processing
WooCommerce supports secure payment processing so you can accept payments in a safe and secure manner. You can also add other types of ecommerce functionality like coupons, discounts, order tracking, and more.
5. Keep Your eCommerce Website Up to Date
Finally, building an ecommerce website with WooCommerce and Elementor means that your ecommerce store will always stay up-to-date with the latest features and security updates. This ensures that your ecommerce store is always secure and running optimally for customers.
Creating an ecommerce website with WooCommerce and Elementor gives you the flexibility and power to create a successful ecommerce store that works for your business. With these two ecommerce platforms, you can easily customize your ecommerce site to meet your needs while providing customers with a great shopping experience.
Prerequisites to Build an eCommerce website with WooCommerce and Elementor
Here are the components necessary on how to develop eCommerce website with WooCommerce:
A WordPress Site
WooCommerce Plugin
Elementor Page Builder
ShopLentor (A freemium WooCommerce Elementor Page Builder Add-ons Plugin)
Now we will see the basic steps of how to develop eCommerce website in WordPress using WooCommerce.
Setting Up a WooCommerce Store
Starting an online store requires a few quick steps. Choose your domain name wisely – it should represent what you offer and be memorable to customers. Then, register the name with a hosting provider.
Now that you have selected a domain name and bought hosting services, it's time to get started with installing WordPress. The setup process is often straightforward and should take just minutes of your time to install WordPress. For added convenience, many web hosts now offer a one-click install option for WordPress.
Finally, to get started with WooCommerce on your WordPress website, access the WordPress dashboard  Admin area > Plugins and search for "WooCommerce" in the "Add New" section. Then click 'Install Now' and select 'Activate' so you can start using it straight away!
To ensure that all settings are correctly configured, you may wish to use the setup wizard and make any necessary changes. Taking the time to thoroughly review each setting is sure to pay off in the long run.
Configuring Settings in WooCommerce
Now it's time to configure different settings options to build WordPress eCommerce websites.
Put Basic Information About Your Store
To get started, it is necessary to provide the store's basic details, such as its location and the kind of items you intend to offer. It will also ask for what currency type you prefer using in this business. Moreover, decide if your store mostly sells physical products or digital ones; alternatively, a combination of both could be a great choice too. Do not forget that there might always be other options available.
You can choose if you want WooCommerce to keep track of your activity for developing your store. When done inputting the form, hit 'Continue' at the bottom and move on to the next settings.
Configure the Payment Options, Gateways, and Extra Options
Your next move is to determine the payment gateway for your store. WooCommerce has a variety of options, such as PayPal, Credit Cards, and Stripe. The choice of payment option will depend on which country you are located in and what sort of products you want to offer through your online store.
If you didn't enable the "sell products in person" button, then your only payment gateway options are Stripe and Paypal. However, if you did check that box AND reside in one of these countries (Canada, Australia, U.S., Japan, or the U.K.), then Square will be added to the list alongside Paypal and Stripe, as those are the nations where their services operate.
On the payment page, take a look at the drop-down menu and select "Offline Payments." You can pay conveniently through a check, bank transfer, or cash. Once you've finished all of your settings adjustments, click 'Continue' to move on to the following phase.
Next, you'll turn your attention to shipping product details. WooCommerce supports two distinct zones for customers – Zone 1 caters to the United States and Canada, while Zone 2 serves all other countries around the globe.
If your store is located in Zone 1(USA & Canada), you can opt for a live shipping rate. Alternatively, if desired, you may choose to set a flat shipping rate or offer complimentary delivery as well. Make sure that the weight and dimensions of your shipments are precisely accurate no matter which option you go with!
Once you have everything ready, click 'Continue' and print out your credentials by choosing the option to 'Print Shipping Labels at Home.'
The WooCommerce installation wizard now allows you to choose the essential plugins that your eCommerce website needs, for example, Jetpack's automated taxes or MailChimp for email marketing. Simply check the box next to each one, and they will be automatically installed on your site with a simple click of a button. You can also opt to install them manually at any point later in time too!
Link the WooCommerce with Jetpack and Complete the Setup
The setup wizard now invites you to connect your website with Jetpack for maximum security, which also permits all automated tax operations. As previously mentioned, this plugin is incomparable in providing the highest level of safety and efficiency for these tasks.
By selecting 'Continue with Jetpack,' you'll reach the final page of the wizard. From here, you can take advantage of a range of options simply by checking off what applies to your needs and then proceeding onward.
Adding Products to Your WooCommerce Store
There are many ways you can do this, and we'll walk through one such method here. Follow along with us as we demonstrate the process of adding new items to the website!
Go to WordPress Dashboard and Add New Products
It's easy to add products to your WordPress website! Just follow these few steps:
Access the WordPress dashboard, Go to the 'Products' tab and select 'Add new.'
Here, you can fill out all of the details necessary for a product – from its name, category, image, and tag gallery description right through to its individual attributes.
Make sure that every product is accurately represented when adding them one by one into your online store!
Set Product Data
To ensure a seamless experience for shoppers in your shop, carefully personalize the product data in the panel situated beneath the main editor. To start, pick from several choices of data types, such as Simple products, Grouped products, External/Affiliate products or Variable products, using the drop-down menu provided. Take special care while customizing this information to guarantee perfection!
Depending on the specifics of your business – such as niche, industry type, product categories, and more – a variety of configuration options will be available. Once all the information is inputted and saved, make sure to double-check that everything appears correctly by selecting 'All Products.'
Check How Your Products Look
Congratulations, you've completed all the essential steps! Now it is time to review how your online store and products appear to customers. The look of your site can significantly depend on which theme you select; choose wisely for maximum impact.
Now that we have learned about the basic steps to set up WooCommerce let's dig into more detail about how we can boost our WooCommerce store further by adding advanced functionalities.
Install and Activate Elementor for Designing Your WooCommerce Store
To Install Elementor, access the WordPress dashboard, navigate to the Plugins section, click Add New, and search for 'Elementor' in the search bar. Once you've located it among the options, press Install Now and activate. You're good to go!
If you'd rather take a hands-on approach, download Elementor and upload your files using the 'Upload Plugin' option.
Use an WooCommerce Builder Plugin to Design Your Dream eCommerce Store
If you're looking for maximum impact and control over how your website looks, ShopLentor is a must-have. This Elementor-based plugin provides an extensive selection of customizable widgets to help design an efficient and beautiful site.
With templates such as Shop Templates, My account templates, Checkout templates, and more available – it's easy to give your online store a personalized look that customers want.
In addition to this level of visual customization, there are also advanced modules like Sales notification & Flash sale countdown designed with specific customer journeys in mind – meaning you can enhance their shopping experience all around.
Install and Activate ShopLentor
To get started with ShopLentor, simply install and activate the plugin from your WordPress repository.
If you want more premium features, then go for the ShopLentor Pro version, which has different packages according to budget. You can get the pro version from their website.
Go To ShopLentor Menu
Navigate to ShopLentor's menu, and you will be provided with an array of ShopLentor's features.
Head toward Template Builder and Add New
Access the Template Builder from ShopLentor's menu in your WordPress dashboard to start creating a new template without delay!
Configure the Page Template Settings to Build Your Desired Page
The next step is customizing your page template to create an optimized version. Click on "Add New," and a window will pop up, allowing you to give it any name of your choice, along with the option of selecting various types of templates too. Once ready, click on "Set Default" to make this newly created template as default for all future pages and save changes.
Customize the Page Template with Elementor
With Elementor widgets, you can craft the exact template of your choice after you have saved its parameters. Ready-made page templates are also available if that works best for what you're trying to achieve; all it takes is a quick visit to "Sample Design" in the pop-up window, and an array of choices will appear.
If none suits your needs, they can easily be customized according to your specifications. After setting up a suitable page template, users may further refine it with their most desired Elementor widgets.
Test The Page
Moreover, always ensure that the page is working correctly and looks appealing from your end. Test it out.
Must-Have WordPress Plugins That Are Essential for WooCommerce Store
The most critical plugins for a WooCommerce store are right here! With the features provided, such as product reviews and wholesale pricing, you'll be able to run your online business with greater ease and control.
Wordfence
Wordfence is dedicated to keeping your WordPress website safe and secure. Powered by a custom firewall and malware scanner, Wordfence's Threat Defense Feed provides the most recent firewall rules, malware signatures, and harmful IPs needed for maximum security. What's more? This incredible tool also comes with 2FA plus an array of additional features—all designed to protect you from any potential threats!
Rank Math SEO
Rank Math is an intuitive plugin that allows you to optimize and customize your website content for search engines quickly. With the built-in suggestions based on industry-leading best practices, it's never been easier to control which pages are indexable or how you want your site to appear in SERPs. This automated SEO tool will make sure all of your important settings are set up so everything runs smoothly without compromising performance!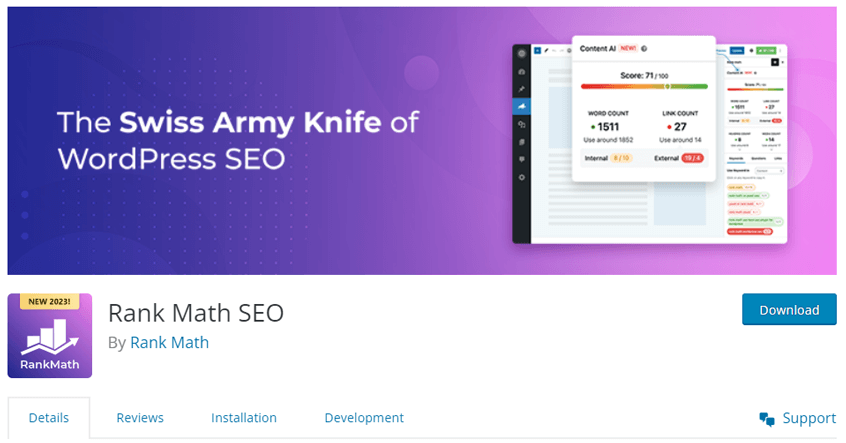 Contact Form 7
Are you in search of an effortless way to stay connected with your customers? Look no further than the Contact Form 7 plugin! This simple and user-friendly tool enables anyone to create unique forms tailored precisely for their WooCommerce store. With just a few clicks, this powerful resource can help you collect invaluable customer feedback or any other essential information – making it easier than ever to ensure that every client has a smooth purchasing experience.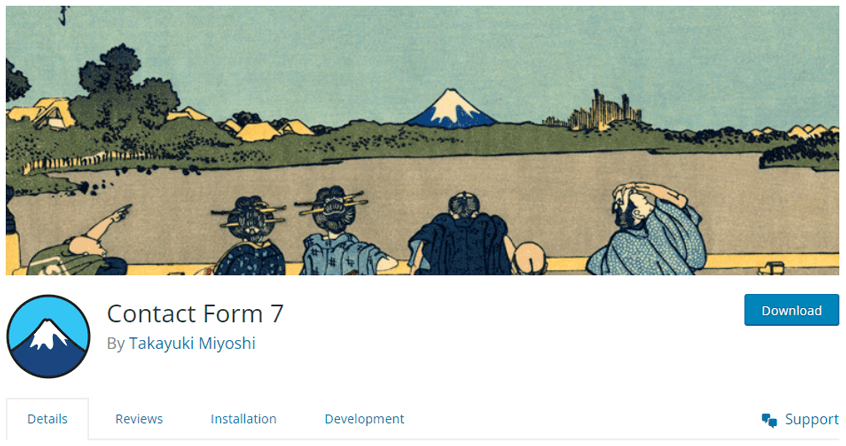 Ultimate Addons for Contact Form 7
Ultimate Addons for Contact Form 7 is an advanced plugin packed with 25+ essential features and ready to be installed after Contact form 7. This comprehensive add-on for Contact form 7 provides all the basic as well as cutting-edge options you need to get the most out of your WordPress site's contact page.
After submitting their information on the Contact form 7 page, users will be redirected to a Thank You or external page as well as gain access to stunning multi-step forms that are completely responsive and editable. Furthermore, you have the ability to show/hide different fields based on conditional logic and so on.
Instantio – WooCommerce Quick Checkout
Instantio is renowned for its simplicity and speed in streamlining the WooCommerce checkout process. By minimizing the steps involved in the WooCommerce checkout, it effectively reduces cart abandonment rates. Customers can enjoy a seamless, single-window checkout and ordering experience without any page reloads. Instantio transforms the tedious multi-step WooCommerce checkout into a swift, same-page instant checkout, completing the entire process in just 10-15 seconds.
SupportGenix
Support Genix is the ultimate WordPress support ticket plugin for businesses that wish to take their customer service experience to an entirely new level of efficiency and optimization. Enjoy a stress-free user and agent management with no limit on numbers, as well as effortless issue transfers between departments – all within one powerful plugin dashboard! With an extensive list of features such as email piping, Envato integration, elite license integration, Email notifications, & saved messages, your organization's support system can never be too robust.
WP Plugin Manager
If you're looking for a way to maximize the performance and speed of your website, WP Plugin Manager is an invaluable resource. This WordPress plugin allows you to selectively deactivate plugins on specific pages or posts – meaning that if a certain page does not require all the functionality associated with each plugin, then it can be disabled without impacting other areas of your site.
Promoting Your Ecommerce Store
1. Utilize Social Media: One of the most powerful ways to promote your ecommerce store is through social media channels, such as Facebook, Twitter, Instagram, and YouTube. You can use these platforms to reach out to potential customers, create brand awareness, and even drive sales.
2. Invest in Paid Advertising: Paid advertising can be a great way to get the word out about your ecommerce store. You can use various methods of advertising, such as display ads, search engine marketing, social media advertising, and more.
3. Optimize Your Website: Make sure that your ecommerce website is optimized for both users and search engines alike. This includes optimizing your titles and descriptions, creating interesting content, and improving your website's overall speed and performance.
4. Offer Discounts: Offering discounts through coupons or loyalty programs can be an effective way to attract customers to your ecommerce store. You can also use discount codes, gift cards, and other promotions to help promote your ecommerce store.
5. Leverage WordPress: If you have a WordPress website, there are plenty of ecommerce plugins and themes that can help you create an attractive ecommerce store and easily manage your products. You can also use SEO plugins to ensure that your ecommerce store is properly indexed by search engines.
These are just some of the ways to promote your ecommerce store effectively. By implementing these strategies, you can increase your store's visibility and drive more sales.
Frequently Asked Questions
Q: What ecommerce features can I enable with WooCommerce and Elementor?
A: WooCommerce and Elementor provide a wide range of ecommerce features that can help you create a powerful ecommerce website. You can add product catalogs, shopping carts, payment gateways, shipping methods, customer reviews, discount codes, and more.
Additionally, Elementor can help you design ecommerce pages that your customers will love to use, such as product pages with images and videos, checkout pages with multiple payment options, thank-you pages for order confirmation, and wishlists for customers to save their favorite items.
Q: What are the steps for setting up an ecommerce website with WooCommerce and Elementor?
A: To set up your ecommerce website using WooCommerce and Elementor, the steps typically involve installing WordPress, activating the WooCommerce plugin, and creating ecommerce pages in Elementor.
Then you can add products to your store, customize settings such as payment gateways, shipping methods, and taxes, and test your ecommerce website's functionality to make sure everything is working properly. Finally, you can launch your ecommerce website and promote it online.
Q: What do I need to know before building an ecommerce website with WooCommerce and Elementor?
A: Before you begin building your ecommerce website, it's important to have an understanding of WordPress and ecommerce fundamentals. You should also make sure that you have the necessary web hosting, domain name, and SSL certificate. Additionally, you should make sure that your website is optimized for ecommerce performance and scalability.
Q: What are the benefits of using WooCommerce and Elementor for ecommerce websites?
A: Using WooCommerce and Elementor together can provide many advantages for ecommerce websites. With these two tools, you can build a flexible ecommerce website quickly and easily.
Additionally, Elementor provides a user-friendly drag-and-drop page builder that makes it easy to design customized ecommerce pages, while WooCommerce offers powerful ecommerce features like product catalogs, shopping carts, and payment gateways.
Q: What tips do you have for making the most of WooCommerce and Elementor ecommerce websites?
A: When building ecommerce websites with WooCommerce and Elementor, there are several important tips to keep in mind. Make sure that your ecommerce website is well-optimized for performance and scalability. Additionally, focus on creating an engaging shopping experience for customers by utilizing ecommerce features like product reviews, wishlists, and discount codes.
Finally, make sure to test your ecommerce website's functionality before launching it. Following these tips can help you create a successful ecommerce website with WooCommerce and Elementor!
Conclusion
In summary, setting up an ecommerce website using WooCommerce and Elementor is an easy and fast way to build an online store. After going through the steps necessary to install the two main components, setting up your shop elements such as product categories, products, forms, and payment gateways follows quickly.
As with any type of venture, it's important to test everything multiple times along the way. With a properly constructed setup, you can be sure that you have done the right thing in building your ecommerce website.
Building an Ecommerce site using WooCommerce and Elementor can be a breeze if you follow the steps outlined in our guide, "How to Build an Ecommerce Website with WooCommerce and Elementor." So don't miss out – equip yourself with this essential resource today!