Last Updated: 15 February 2023
Nowadays, over 60 million consumers use WordPress as their ideal website platform. The fact that it is easily customizable makes it a good choice of CMS for many people. Using WordPress, you can achieve virtually every kind of website that you desire. The availability of continuous developer support in WordPress plugins makes it an even better choice for CMS. Depending on your niche, several WordPress plugins can come in handy. However, there are those critical plugins that every businessperson ought to have in their WordPress site. We'll go through a couple of them. This blog will discuss seven must-have WordPress plugins for a WordPress website.
What is a WordPress Plugin?
WordPress plugins are bits of software which can be uploaded to your WordPress website to extend and expand the functionality of your website. There are a lot of plugins you can find on wordpress.org. Some are free, which you can download free of cost, and some are premium, which you must buy first.
List of Best Travel Booking WordPress Plugins in 2023
Now let's move on to the top 7 WordPress plugins you can upload to your website.
1. Contact Form 7

Contact Form 7 is a contact form plugin for your WordPress website. It can manage multiple contact forms, plus you can customize the state and the mail contents flexibly with simple markup. The form supports Ajax-powered submitting, CAPTCHA, Akismet spam filtering etc.
Contact Form 7 will provide a basic and flexible contact form for your WordPress website. This is an essential part of many businesses, as your potential customers need to be able to contact you. You can customize the design of the form and set where you would like it to send the mail by using this plugin.
Here are some notable key features of this plugin:
Creating Complex Forms
Styling Forms
Feedback and Questions
Service Request
Reducing Spam
Controlling the Information
Creating Leads
You can download this plugin from here.
2. Revolution Slider
Revolution Slider is a premium slider available as a WordPress plugin, JQuery plugin and Joomla plugin. It's gained massive popularity in the WordPress community due to its vast features and ease of use.
Revolution slider is a slider plugin for WordPress. It is a very innovative, responsive WordPress Slider Plugin that displays your content beautifully. Whether a Slider, Carousel, Hero Scene, or even a whole Front Page, the visual, drag-and-drop editor will let you tell your own stories in no time.
Here we will see some notable key features of the Revolution slider.
Responsive Layouts
Multiple Content Sources
Easy Options
Media Support
Free Add-ons
3D Parallax Effects
Front Page Designer
Fully Responsive Solution
True Multimedia Content
Navigation Designer
Dewhurst Security
You can download this plugin from here.
3. VaultPress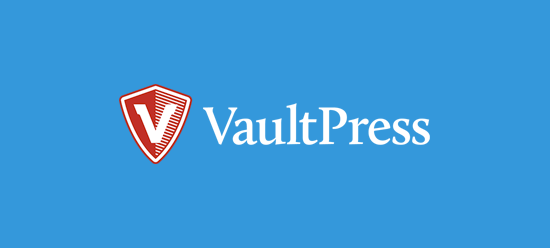 VaultPress is a WordPress backup plugin, a real-time backup and security scanning service designed and built by Automattic, the same company that operates (and backs up) millions of sites on WordPress. Jetpack now powers VaultPress and effortlessly backs up every post, comment, media file, revision, and dashboard setting on your site. You're now protected against hackers, malware, accidental damage, and host outages with VaultPress.
VaultPress makes it easy to keep an up-to-date backup of your site with both daily and real-time syncing of all your WordPress content. VaultPress performs comprehensive security scans daily and makes it easy to review and fix threats to ensure your site stays safe.
Here we will see some notable key features of the VaultPress slider.
Automated
Creating backup in real-time,
Backup restoration
Security scans are conducted daily to make sure your server does not have any suspicious codes in it or that you do not have any compromised data
Prevents negative reviews and malicious comments or comment spam through the use of Akismet
Real-time monitoring of any backup actions
Automatic restoration of backups
You can download this plugin from here
4. iThemes Security
iThemes security is a WordPress security plugin which gives you over 30+ ways to secure and protect your WordPress site. On average, 30,000 new websites get hacked each day. WordPress sites can be an easy target for attacks because of plugin vulnerabilities, weak passwords and obsolete software.
Most WordPress admins don't know they're vulnerable, but iThemes Security works to lock down WordPress, fix standard holes, stop automated attacks and strengthen user credentials. With advanced features for experienced users, our WordPress security plugin can help harden WordPress.
Here we will see some notable key features of the VaultPress slider.
Two-factor authentication for logins
Comment spam blocking (limited)
Force users to create a unique nickname when updating their profile or registering
Disable PHP execution in uploads
Disable the user's author page if the post count is zero
Remove update notifications to your users
Detects file changes
Security reports
Brute force attack protection
Strong password enforcement
Hide login and admin pages
You can download this plugin from here
5. Yoast SEO
Although WordPress, out of the box, is already technically quite a good platform for SEO, that doesn't mean you can't improve it further! Joost de Valk and his team at Yoast write this plugin from the ground up to improve your site's SEO on all needed aspects. Yoast SEO forces you to choose a focus keyword when you're writing your articles and then makes sure you use that keyword everywhere.
So we can say The Yoast SEO plugin is the best search engine optimization plugin available to WordPress. It offers excellent all-around services to ensure that your site has solid technical and search engine-friendly foundations. Let's see some notable key features of this plugin:
Social Integration
Advanced option
Snippet editor
XML Sitemap
Redirects Easily
Check Focus or targeted Keyword
Add Breadcrumbs
It allows  To a Change of Permalinks
Redirect Ugly URL to clean permalinks
Automatically Remove Stop Words From Slugs
It helps You 'Hide' Specific Posts/Pages From Search Engines
You can download this plugin from here
6. W3 Total Cache
W3 total cache is a WordPress speed optimization plugin. It improves your site's SEO and user experience by increasing website performance and reducing download times via features like Content Delivery Network integration.
Let's see some notable key features of this plugin:
Compatible with shared hosting, virtual private/dedicated servers and dedicated servers/clusters
Transparent content delivery network (CDN) management with Media Library, theme files and WordPress itself
Mobile support: respective caching of pages by referrer or groups of user agents, including theme switching for groups of referrers or user agents
Accelerated Mobile Pages (AMP) support
Secure Socket Layer (SSL) support
Caching of (minified and compressed) pages and posts in memory or on disk or (FSD) CDN (by user agent group)
Caching of (minified and compressed) CSS and JavaScript in memory, on disk or CDN
Caching of feeds (site, categories, tags, comments, search results) in memory or on disk or CDN
Caching of database objects in memory or on disk
Caching of things in memory or on disk
Caching of fragments in memory or on disk
Minification of posts and pages, and feeds
Reverse proxy integration via Nginx or Varnish
Caching statistics for performance insights
Non-blocking JavaScript embedding
You can download this plugin from here
7. Shareaholic
Shareaholic is a social media sharing plugin. On that topic (social media plugin), we have another blog. You can read that blog so that you can gather some ideas in detail about social media plugins. Now, Shareaholic is the world's leading all-in-one Content Amplification Platform, which includes related content recommendations, social sharing, following, social analytics and site monetization apps such as promoted content, native ads and affiliate links. This module makes it a snap for any website — big or small — to engage and grow its traffic, market its content, gain insights, and monetize its audience, all from one powerful but easy-to-use dashboard.
Now, let's see some notable key features of this plugin:
100% customizable
Mobile optimized
Built for scale
Generate revenue
Fast and secure
Classic Bookmarks
Topbar
Recommendation
Analytics
You can get this plugin from here.
This blog has tried to give you the best ideas about the top 7 WordPress plugins. If you have liked this blog, please feel free to share it with your dearest ones! 🙂