Instantio is back with its October update, bringing exciting new features and some quality-of-life upgrades to make your experience even smoother. In addition to another update to the checkout forms, we've integrated a payment processing platform — 2Checkout.
Update Changelog
With Instantio being bumped to 3.1.5 and Instantio Pro to 3.1.2 we've introduced these changes:
Instantio Free
Fixed: responsiveness issues.
Fixed: cart update issues.
Fixed: problems involving array warning.
Instantio Pro
New: Add custom fields to the billing and shipping forms.
New: Added support for payment through 2Checkout.
Improved: progress bar hiding when the cart is empty.
Fixed: All progress bar dark mode issues.
Fixed: panel billing input border color issues.
Fixed: billing padding problems.
Fixed: problems with the payment method title color.
Fixed: billing CSS issues when on the dedicated mobile version.
Fixed: the install button.
Fixed: mobile bar.
Add Custom Fields to the Checkout Form
Having complete control over the shipping or billing form is paramount, which is why we're working on putting you in the driver's seat. Previously, users could customize the forms' names, placeholders, or required status, but they were limited to the number of pre-created fields.
Live Preview View Documentation
Now, you can add additional fields to both your shipping and billing fields. Visit the checkout form editor, and you'll see a + button below the forms. Click on it, and you can then create form fields from scratch. This allows you to create forms however you want them, with as many fields as necessary!
In addition to being able to move and change the names and placeholders for the fields, you can even delete them later on.
Introducing a New Payment Processing Method with 2Checkout!
Ensuring accessibility in terms of payment gateways has been a priority for us. With that in mind, we have integrated 2Checkout's 2Pay API with Instantio to allow for more flexibility!
Considering that 2Checkout provides its services in more than 200 countries and accepts a diverse list of currencies, this integration can make a massive difference for users.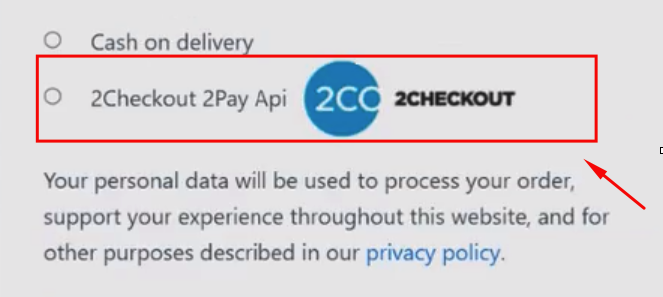 To use the new integration, you'll have to download the 2Checkout extension from GitHub. Create the necessary .zip file from the downloaded files and manually install the 2Checkout 2Pay API from your WordPress plugins dashboard.
Then, activate the installed module from your WooCommerce Payments settings and set them up. For a detailed description, refer to this guide.
There you have it — the all-new integration with 2Checkout, custom form fields, and all the additional changes that'll make life just a bit easier for you this October!