Are you planning to build a travel blog but struggling to find topnotch, royalty-free travel images to complement your content? Look no further! From touristy cityscapes and countryside snaps to tropical beach wedding photos, these websites offer a range of options to suit your niche. Whether you're a blogger or business owner, these sites will help you source pictures that will engage your audience. So, let's explore the best sites – big and small – for royalty-free travel photos.
List of 7 Best Stock Photo Sites for Free Travel Images
Here is a curated list of the best sites to get royalty-free travel photos that will boost your online presence:
Pixabay
Pixabay is a thriving online community that provides free access to a vast collection of images, videos, and music that you can use without seeking permission or giving credit to the creator. All content on Pixabay is released under the Pixabay License, which permits both personal and commercial use of the available images at no cost.
Pixabay employs an efficient tagging system and user-friendly interface that allows users to find exactly what they need. Additionally, users can adjust the quality and dimensions of the images they download. Before downloading images, you must register for a free account through your Google or Facebook account.
Check the site
---
Pexels
Pexels is an ideal choice for anyone seeking premium quality stock images without worrying about copyright issues. This platform has a huge collection of images categorized into themes, ensuring that you can quickly find the image you need.
All images on Pexels are available under the Creative Common Zero (CC0) license, which allows users to use, modify, and customize the images for both personal and commercial purposes. Canva acquired Pexels and Pixabay in 2019. But getting started with Pexels remains simple; you can create a free account using your Facebook credentials or through a registration form.
Recently, Pexels has also expanded to include free stock videos, making it an excellent choice for content creators looking to incorporate dynamic visual content into their travel blogs.
Check the site
---
Burst
Burst is a popular platform with 20,000+ free stock photos. It is powered by e-commerce giant Shopify. Most, if not all, Shopify merchants already use Burst to obtain high-quality images for their online stores. But Burst's goal is to expand their audience and be the entrepreneur's photo collection of choice for visual marketing. They have a pool of talented photographers who upload high-resolution images that reflect trends in retail, but they also feature a great deal of images in other categories.
Their "Around the World" photo collection contains hundreds of photos organized by country for easy browsing and downloading. Users can opt to download images in high or low resolution, depending on their preferences. Images from Burst are available for personal and commercial use at zero cost and with no requirement for attribution.
Check the site
---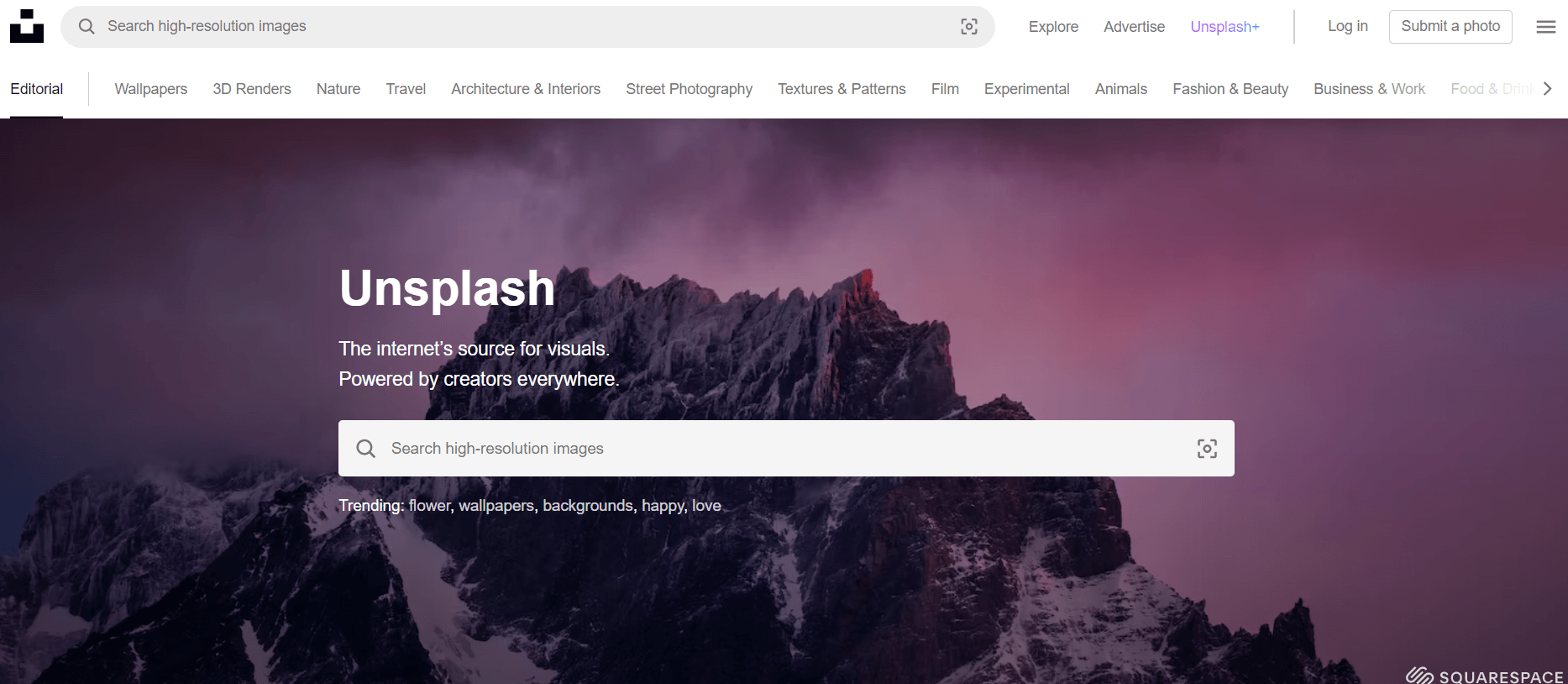 Unsplash
Unsplash, a website for free stock photos, is currently the third-largest photography website in the world with over 3 million downloadable photos. It started out as a Tumblr blog in 2013, which soon became a standalone website. Since 2021, Unsplash has been owned by Getty Images.
What sets Unsplash apart is the uniqueness and quality of its photos, with numerous options to choose from. The website offers 100% free downloads of high-resolution images that can be used for various purposes, including social media, blogging, and advertising. Signing up with Unsplash is easy and free, either by using your Facebook account or filling out a registration form.
Check the site
---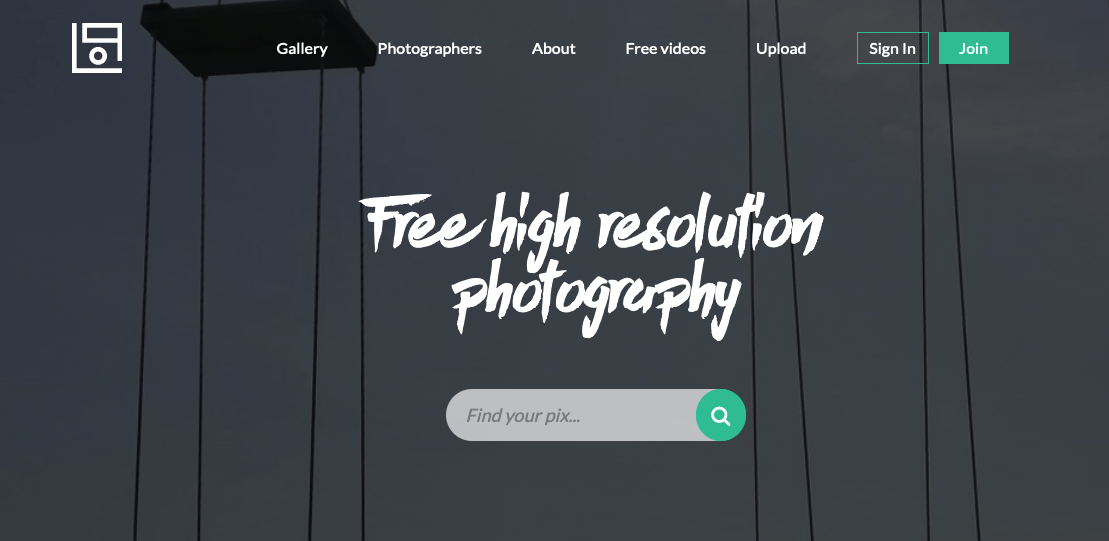 Life of Pix
Life of Pix is a small free stock photo website that specializes in "sharing beautiful travel moments," as they say on their website. Though this humble site does not have the largest photo library, it is well-curated and updated regularly. The website posts 10 new photos every 10 days from contributors who travel around the world. Hashtags are used to organize the photos by country and city. There are also hashtags for specific subjects like streets and food. Some photos also bear brief captions that offer insights into the place and moment captured.
There is an option to download all photos if you want to keep a treasure trove of travel photos handy. All photos use a CC0 license, so you are free to download and use any photos that suit your needs.
Check the site
---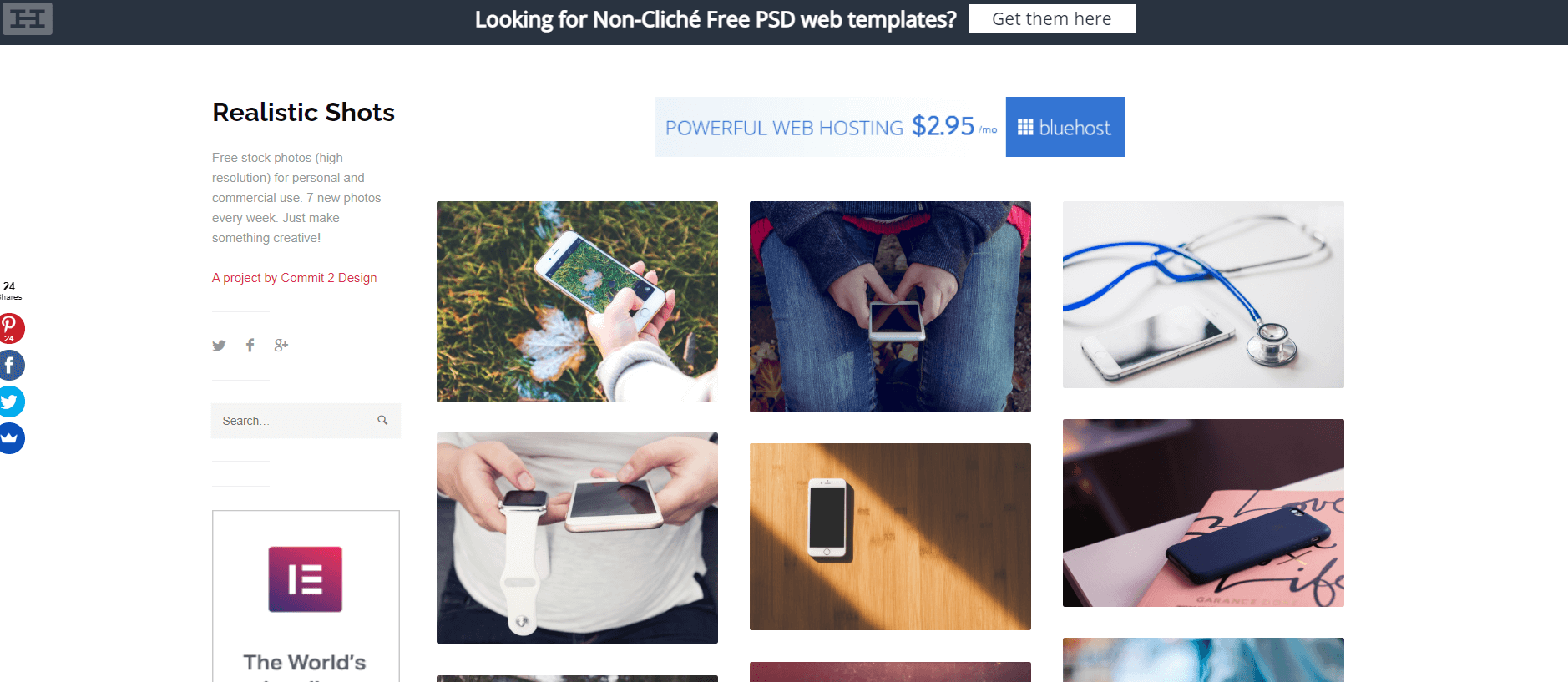 Realistic Shots
Like Life of Pix, Realistic Shots is also one of the smaller players in the stock photography industry. Nonetheless, the quality and diversity of the images on the website cannot be denied. Realistic Shots is a project of Commit 2 Design, a website that features free PSD web design templates by Henry Reyes. The site has a host of great travel photos, including ones that feature local food and drinks.
They post 7 new high-definition photos every week, and users can subscribe in order to get the new photos delivered to their email weekly. Nonetheless, there is no need to create an account or fill in a form when downloading a photo.
Check the site
---
StockSnap
StockSnap is a widely used platform for free stock images created by Christopher Gimmer and Marc Chouinard. The website offers an extensive selection of high-resolution, eye-catching images. One of the best features of StockSnap is the ability to search for images based on image tags or filter them by trending, views, downloads, and favorites.
All of the images available on StockSnap are royalty-free and can be used for personal and commercial purposes without any need for permission. StockSnap provides top-quality images free of charge under the CC0 license.
Check the site
---
Build your travel website today
The quality and quantity of the images on your travel website can give you an edge over your competitors. Make sure to use images with good quality so that you can command site visitors' attention instantly. Head to Pexels, Burst, Pixabay, Life of Pix, Realistic Shots, Unsplash, and StockSnap to get the best travel photos on the internet. And when it comes to building a great-looking travel website in WordPress, look no further. Go ahead and install Tourfic, the Ultimate Travel Booking WordPress Plugin, on your website!
---
This article is written by Regi Publico. She is a full-time writer who is also an artist for fun. She takes pride in her towering collection of books and loves reading about anything under the sun. She is passionate about sharing her knowledge through every article that she writes.