WordPress Plugin Developer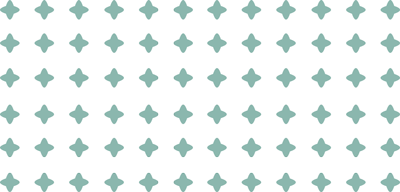 Job Type: Full Time | No. of Vacancies: 2 | Deadline: January 1, 2021
QUICK SUMMARY
====================================
Position: WordPress Plugin Developer (Don't like this designation? Let me know what u prefer আমরা আমরাই তো )

Work Station: Banasree (F Block), Rampura, Dhaka.

Working Hour: Sunday – Thursday (9:30am – 6:15pm), Friday & Saturday Off.

Educational Qualification: Degree? We don't care. All we care is Skill (Expertise in English would also be good though!)

Salary: 20000 – 40000 BDT (Depending on your skill and years of experience)

Preferred Joining Date: May 1, 2022 (If you are good enough & free, you can join from April 1 as well)
WHAT'S MY ROLE IN YOUR TEAM?
==================================
Great question! Role is !Simple. Work on our existing plugins (Mostly wp.org based). Adding new functions-features, fixing bugs etc. Here are some points to remember:
1-3 Years of experience working with WordPress Plugins

Expert on PHP, OOP, and JavaScript

Solid experience in Git and Git Flow

Good understanding of WordPress (Specially WooCommerce) Action/Hooks and its API's
UNDERSTOOD, IDENTIFY YOURSELF PLEASE
==================================
We are Themefic. We are a !Fast growing company with 10+ Team members. Since, 2017 we have been providing WordPress & Shopify based services to clients Worldwide. For the last 1.5 years we have start focusing on WordPress based Products, mostly Plugins. And this is where we need your help.
Our Products are not big, but if you are with us, One day we will be big, Inshallah
(Sound Cinematic, right?
)
Apart from that, we have been awarded as one of the Best Startup Company of 2021 by BASIS this year. (You don't believe, just see the pinned post on my profile)
WHY SHOULD I JOIN YOUR TEAM?
=====================================
To eat Unlimited Tea-Coffee-Biscuits-Bakorkhani, right?
Well, here are few more non-exciting items:
We provide Salary So don't worry about that!

1 Plate KACCHI offer for completing special Milestones/tasks

Sudden Pizza, ভেলপুরি কিংবা মুড়ি ভর্তা in the afternoon

Air Conditioned Workstation

Sleeping or Relaxing bed (See on the photo)

Few Indoor games Facility (Table football, Dart, Mini Basketball, Chess, Rubik's Cube etc)

Bi-Monthly Best Performer Bonus (BDT 8000)

Yearly Best Performer Bonus
Above all, we are friendly and good people. If you don't believe, ask anyone from our team.
WHY I SHOULD NOT JOIN YOUR TEAM?
==================================
Here are our negative sides (we are trying to improve, trust me):
We don't provide lunch. We love Foodpanda and Pathao.

Our office is small. We are only 10+ People at the moment.

Our office is situated in an Apartment. So, if you are looking for an official Space, you will be disappointed. We did few decorations though
WE DON'T CARE IF YOU ARE GOOD OR BAD, WE WANT TO JOIN YOUR TEAM. HOW?
=====================================
Application process is as easy as Water (But you must know how to Swim). Just fill up this boring form at the end of the page.
We had to make it boring to filter spammers, Sorry!
FEW REQUESTS
==================================
This is not a remote job. So, please don't request.

Please Do not inbox if it's not really necessary. If you inbox for No reason, we will not count your application. (Yes we are Evil)

If you feel the salary is not good enough, Simply Ignore this post. Peace is blessing, my friend (You can give away haha react if you cant help it)