No more
Payment Gateway

obstacles.
Seamlessly accept payments with Tourfic – compatible with all WooCommerce payment gateways! You can now concentrate on providing an exceptional customer experience without having to worry about managing payment gateways.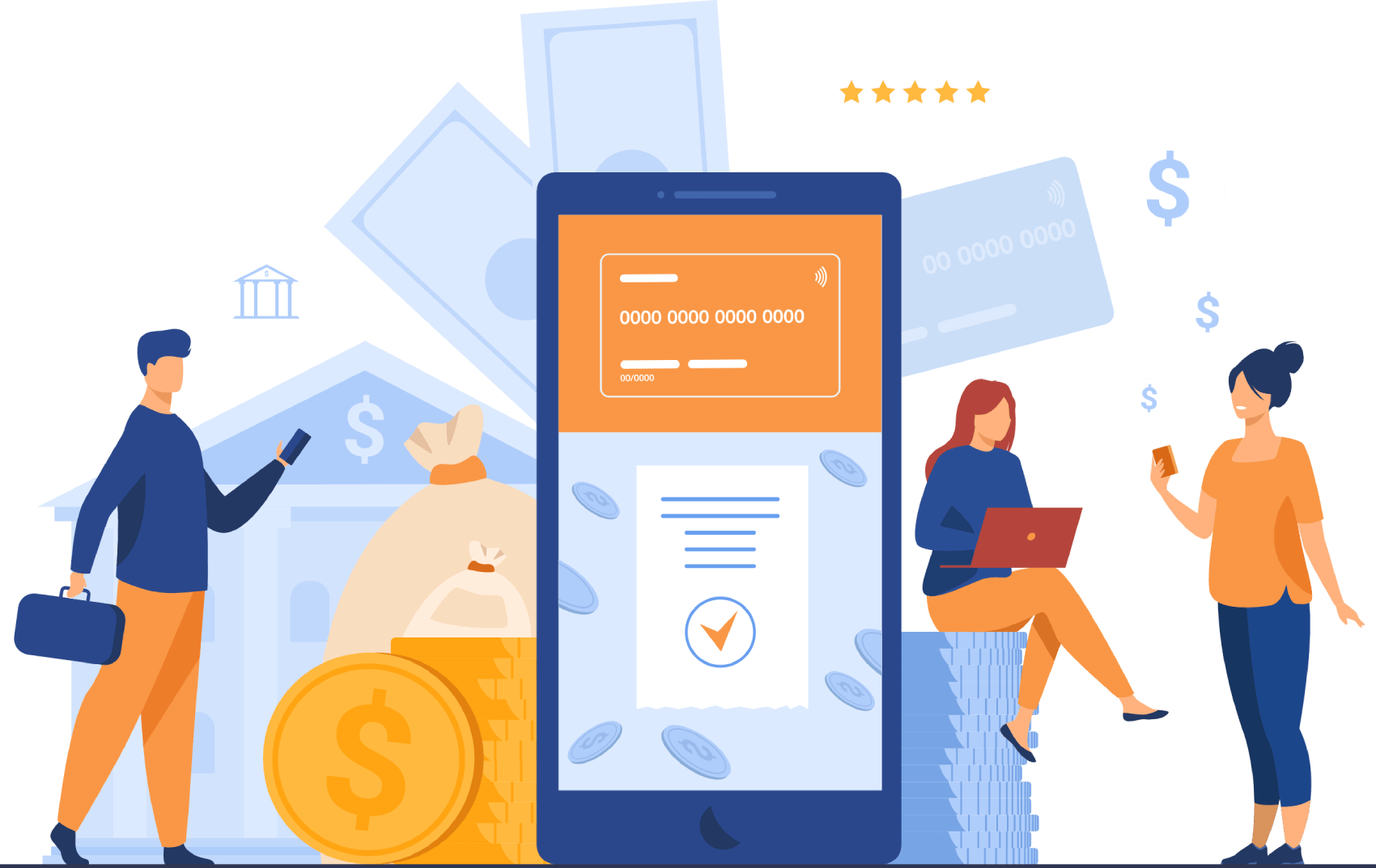 José L Hernández from Cuba
This is a great plugin, I used the free version and I love it, now I can use the pro version, and it's even better. Mirza and his team are great, support and FB community are super helpful. I believe what they are doing, and how they are doing it should be an example of EXCELLENT WORK!
Integrate any payment gateway
you can imagine!
Integrating payment gateways into your online store can be a tricky business, but with WooCommerce's wide selection of payment gateway options, you can rest assured that you'll find one that suits your business's needs. From credit cards to digital wallets like Paypal, Authorize.net, Apple Pay and everything in between, WooCommerce's payment gateway options are constantly growing to keep up with the ever-changing digital landscape. Fortunately, with Tourfic's compatibility with WooCommerce, you no longer need to worry about payment gateway integration or payment processing hiccups for your travel or hotel booking website.
While you can integrate with any WooCommerce-based gateway, Here are the most widely-used payment gateways for WooCommerce, employed by countless enterprises around the globe:
PayPal is a leading player in the payments sector, providing a range of solutions tailored to the needs of individuals, businesses, and online stores. With built-in support for PayPal, Tourfic makes it easy to integrate the payment service into your Travel & Hotel booking platform with the power of WooCommerce.
Debit & Credit Card

Payments via

Stripe
Stripe is the preferred payment platform for accepting credit card payments on a WooCommerce website. It is well-equipped to handle all major credit and debit cards, as well as Apple Pay, Google Pay and Alipay. Your Travel or Hotel website customers can conveniently booking by choosing from these diverse payment methods.
Pay
Later

(Cash on Delivery)
Pay Later (Cash on Delivery in WooCommerce) is a payment gateway that allows customers to book without any online payment. This option is recognized in the travel sector, with many Hotels and Tour Package companies offering it. Enabling this service on your Tourfic-based website will enable customers to pay upon arrival or checkout.
Bank Transfer, or BACS or wire transfer, is a key payment gateway integrated into WooCommerce. With Bank Transfer, customers can make payments directly from their own bank accounts. Although not widely utilised in the travel sector, Bank Transfer could be a viable option for your Tourfic-based website.
Square can be an outstanding payment option for your travel or hotel site, specially if you are from the United States, Canada, Australia, Japan, and the United Kingdom. The WooCommerce Square Extension ensures a smooth and seamless sync between your website and your Square account.
If your travel or hotel business is located in the U.S., Canada, U.K., Europe, and Australia, then Authorize.Net is a widely-utilized payment gateway employed by numerous companies. There are numerous extension available out there which you can use to install this gateway on your site.
WooCommerce Payments is an efficient payment option created by the team behind WooCommerce. Customers can look forward to a seamless checkout experience and a tightly integrated payment gateway for their travel website. It features a pay-as-you-go fee structure of 2.9% + $0.30 per transaction for US-issued cards. An additional 1% is applicable to cards issued outside the United States.
Both Google Pay & Apple Pay can be setup through Stripe Payment gateway plugin of WooCommerce. You need to have a stripe account for this.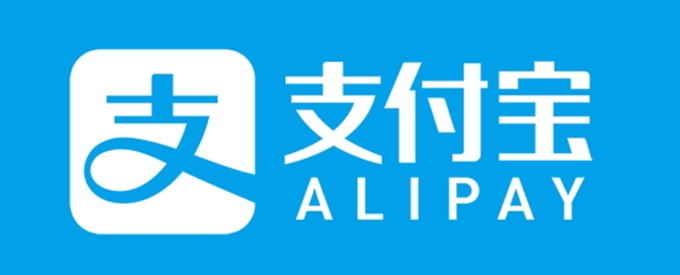 If you are a hotel or travel agency owner from China and your target market is largely based on that region, then Alipay could be a great option for you. Numerous extensions are available that can be utilized to facilitate the installation of this gateway on your site.
Few more
Popular / Country Specific

Payment Gateway
Himalayan Bank
One of the largest private banks in Nepal
Instamojo
An all-in-one Indian #D2CTech platform
Khalti
A digital wallet for instant online payments in Nepal
Klarna
A Swedish fintech company for online financial service
Mercado Pago
A Latin America based payment method
Midtrans
One of the best payment gateway solution in Indonesia
Opayo
A payments processing service operating in UK and Ireland
PayFast
A Secure Payment gateway solution for South Africa
PayHere
A Sri Lanka based Online Payment Gateway Service
PaySafe
A multinational online payments company
PayStack
A Nigerian financial technology company
PayTrace
A B2B payment experts providing payment solutions
PayU India
PayU is Trusted by large e-commerce companies in India
Pay360
Accept debit and credit card payments
PencePay
An international payment acceptance service
Pin Payments
A Payment gateway solution in Australia
RazorPay
An Online payment gateway for India
SnapScan
A South Africa based mobile payment solutions
Westpac
An Australian multinational banking and financial services
Windcave
Windcave facilitates seamless ecommerce transactions
Disclaimer: The extensions suggested above are based on our WordPress experience and User feedback. We are not affiliated with any of these extensions.
Do not see your
Payment Gateway?
Just go to Google and search "WooCommerce + Name of Your Payment Gateway". You should be able to find a 3rd party solution for this. If you still can't find anything, let us know. We will try our best to provide a solution.
Don't just take our word for it.
Our Users share their Experience with
Tourfic.
After looking for so many pluggins for my travel agency, and after trying a few solutions, I decided to go for this plugin from TOURFIC. It solved my needs plus they are improving the plugin with new features and options which is positive and makes the plugin better.
I like how lightweight and straightforward the plugin is. Nowadays, most of the directory and travel booking solutions are mostly bloated with unnecessary features. And that's what makes Tourfic Unique.
This plugin is one of a kind. I've been looking for a similar hotel/booking plugin for a while, but didn't find a good enough one. But this one is way better than the rest. Hopefully the developers will maintain the plugin on a regular basis. Kudos to them for all the current and upcoming features.
Our Superhero support team are always ready to assist you at any time through our Support forum.

30 Days Money Back Guarantee
We offer a 30 days full refund gurantee if you are not happy with our products, no questions asked.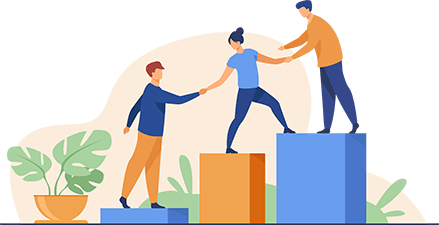 Best WordPress Hotel Booking Plugin - Tourfic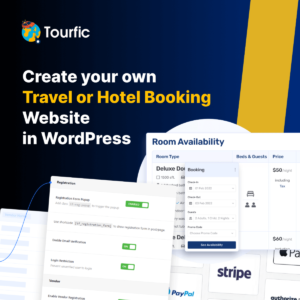 Tourfic is the leading WordPress hotel booking plugin for businesses of all sizes. It comes with powerful features like Automated Payments, Dynamic Room options, Advanced Pricing Logic, and more. Get started with Tourfic today and develop your hotel booking website without any coding knowledge.
Price: Free
Application Category: WordPress Plugin