Easily Create a Powerful & Intuitive
Hotel & Travel Booking

Experience - Without Breaking the Bank
Build and manage your Hotel and Travel Booking Website EXACTLY the way you want- because you know your users the best. The best part? It's hosted on your own WP server so you are in full control (Zero Outages, Baby!)
"
After looking for so many plugins for my travel agency, and after trying a few solutions, I decided to go for this plugin from TOURFIC. It solved my needs plus they are improving the plugin with new features and options which is positive and makes the plugin better.
"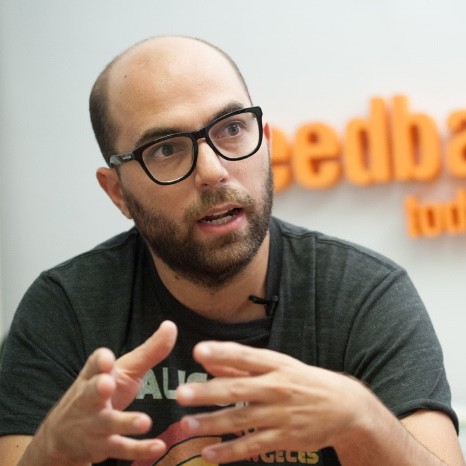 Xavier C
Founder | Triptohelp.org
Hotel Booking
Tour Booking
Apartment Booking
Multi Vendor
3rd Party API
With Tourfic, you have the opportunity to elevate your Hotel & Travel business to unprecedented heights and setting the stage for unparalleled growth and success in travel business!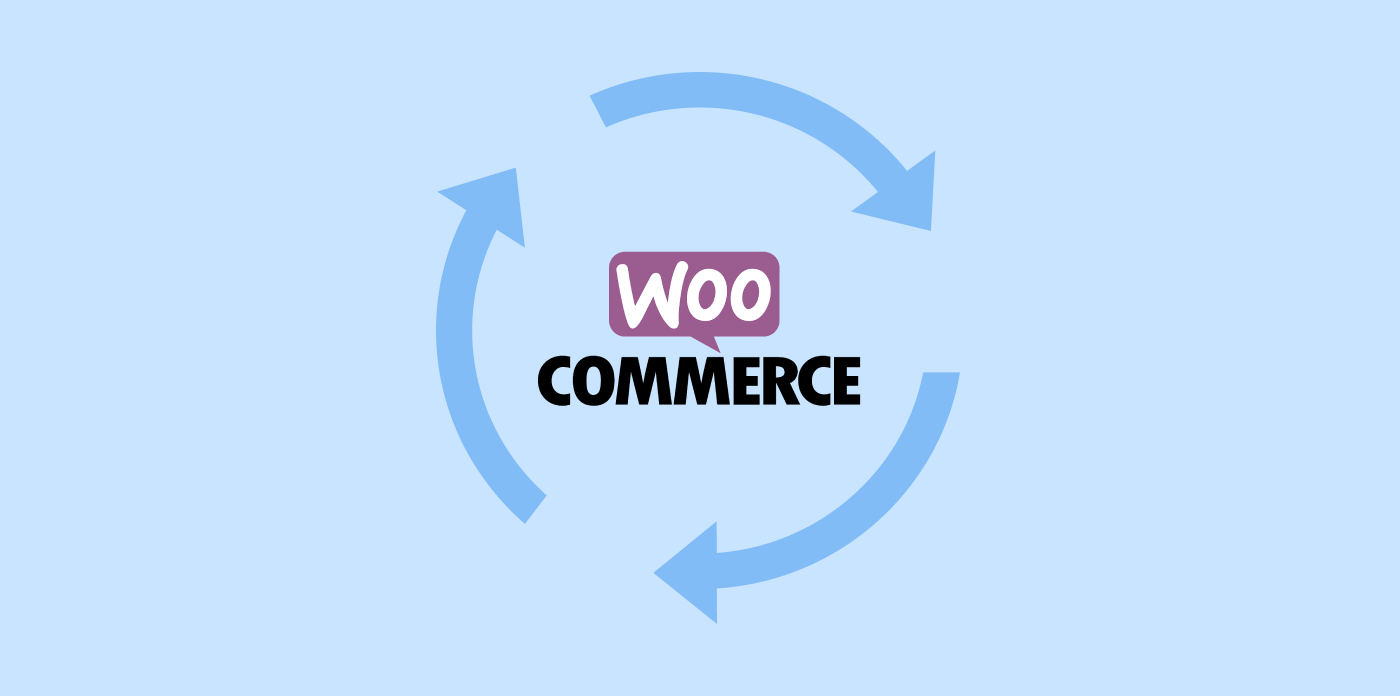 WooCommerce Compatibility
Tourfic is compatible with all of WooCommerce's core features, from checkouts and coupon generation to in-depth analytics and sales data insights.
Customer review system
Empower your customers to share their genuine experiences by submitting reviews for the Hotels or Tours they've enjoyed.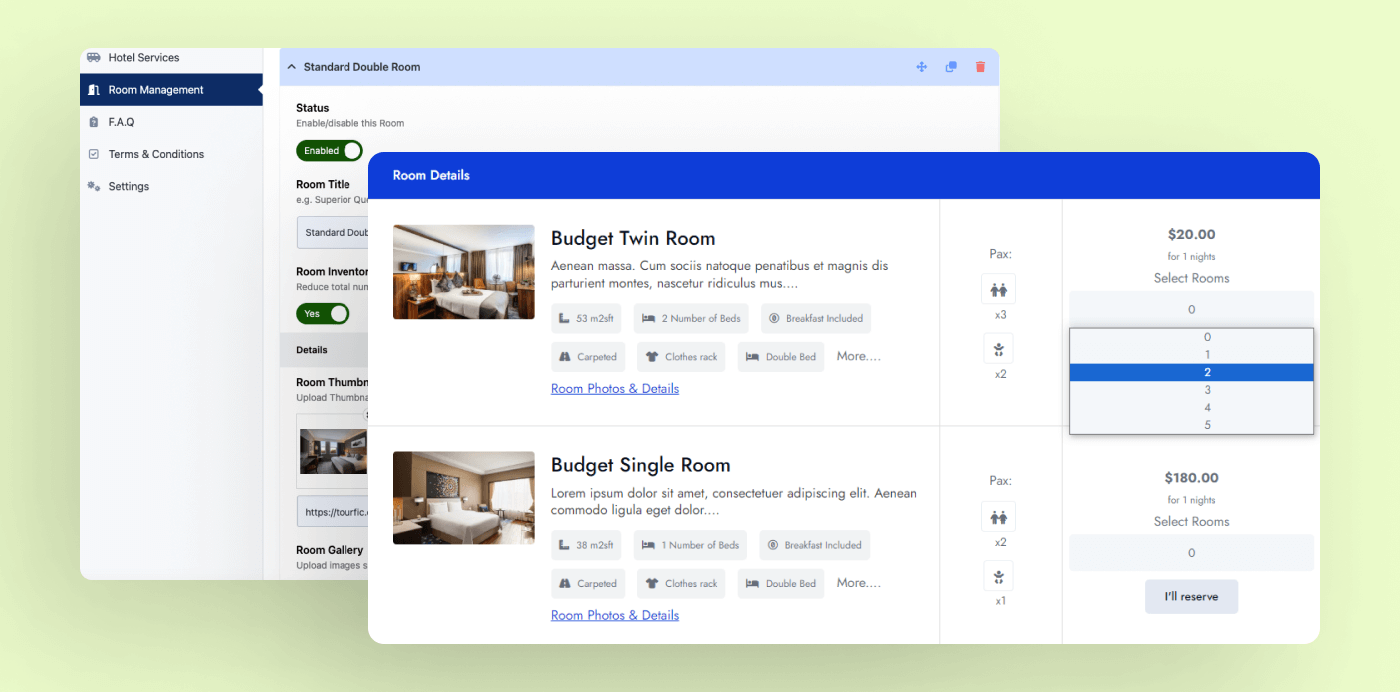 Room Inventory Management
With every booking made, Tourfic intuitively adjusts and updates the room availability & inventory, ensuring real-time accuracy.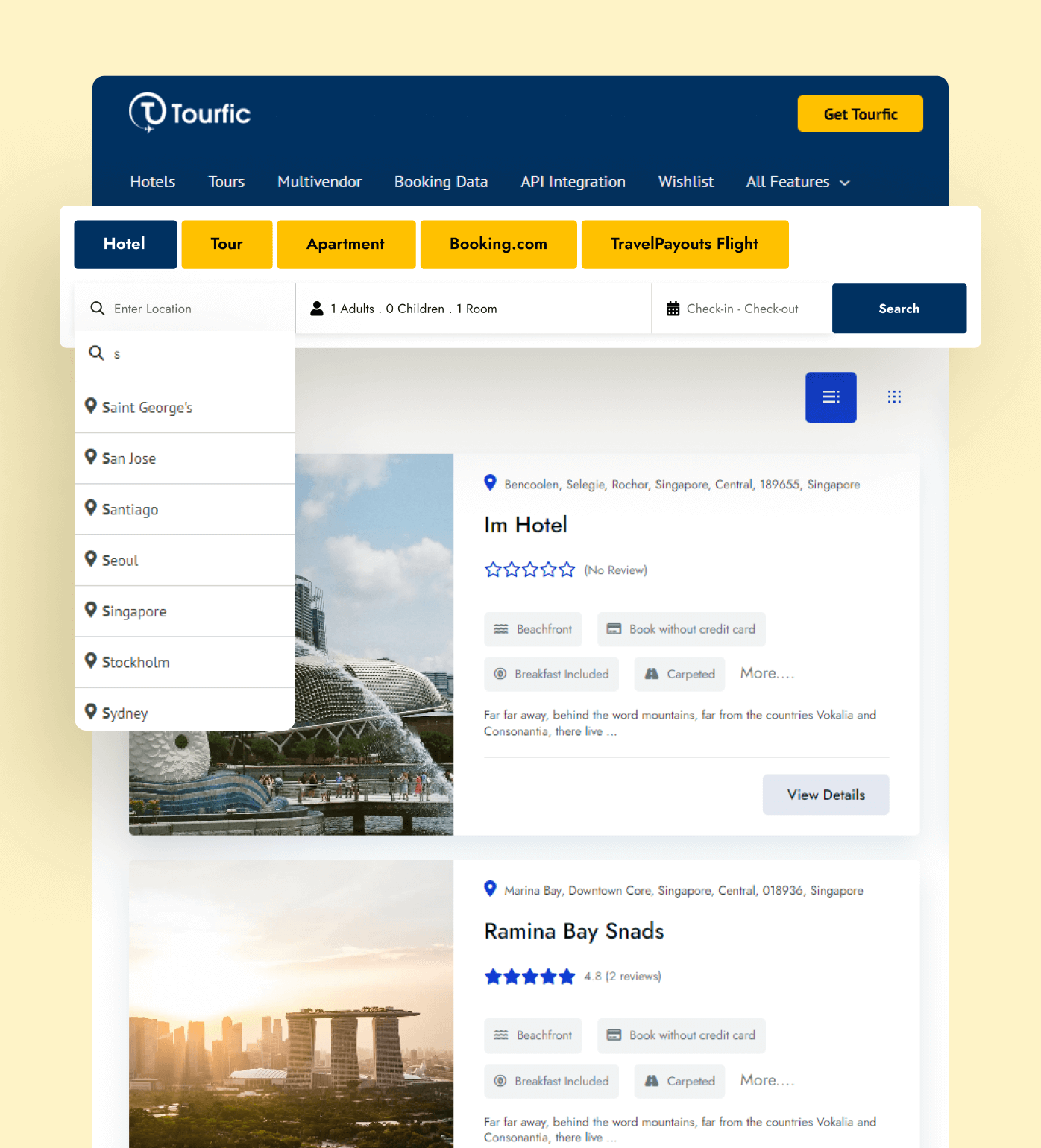 Dynamic Search Engine
Tourfic boasts a responsive search engine that swiftly displays pertinent results as users query through the search form.
Wishlist
Customers can effortlessly bookmark Hotels or Tours in their accounts for later consideration using our streamlined wishlist functionality.
Registration Form Builder
Tourfic Pro features dynamic Ajax-based registration forms, allowing you to tailor the fields according to your requirements.
Tour Highlights
Customers appreciate concise overviews. Highlight your tour's best features using Tourfic.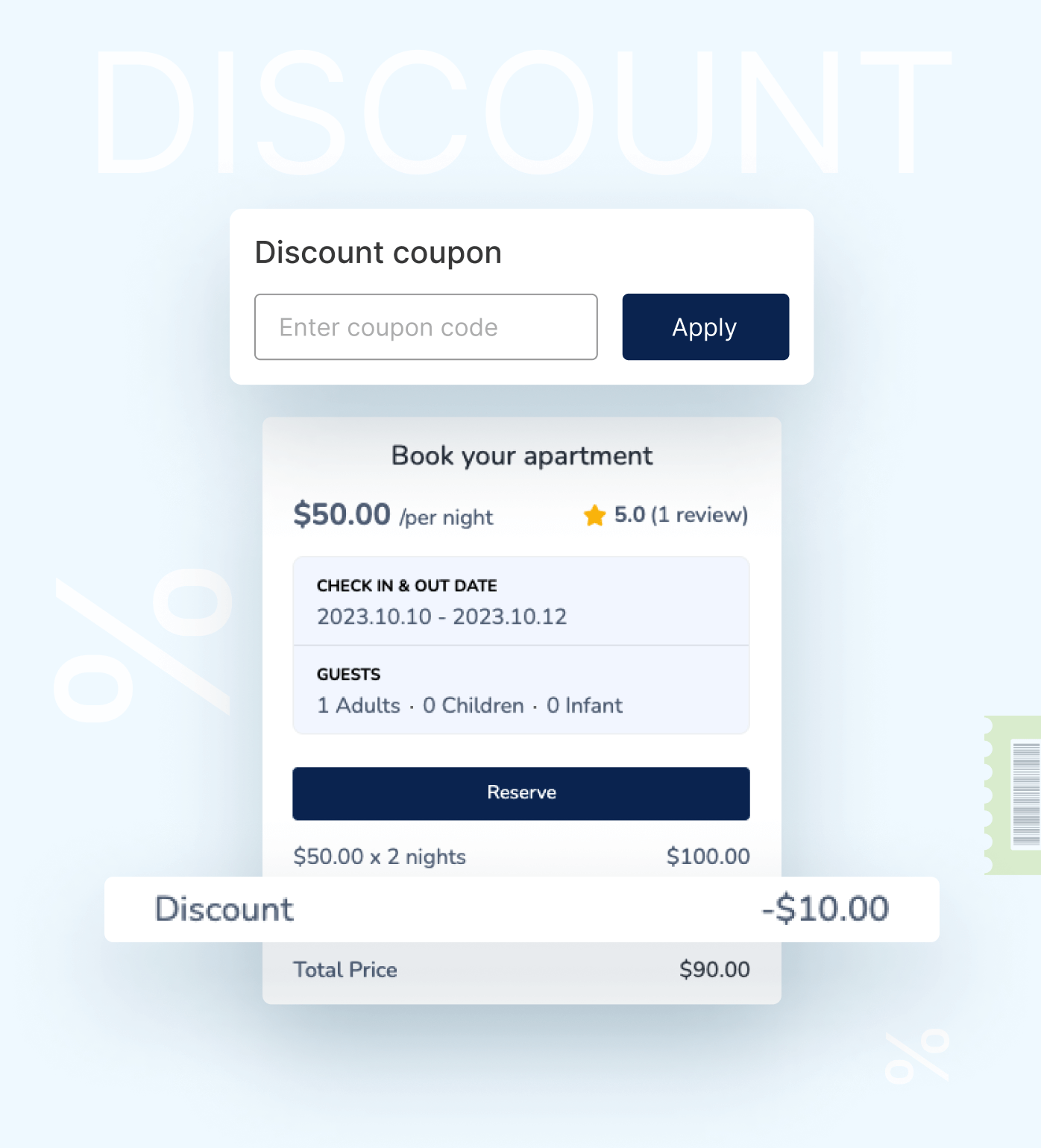 Discounts / Coupon code
Tourfic allows you to apply either a percentage-based discount or a fixed amount off the total tour pricing, giving you flexibility in your promotions.
Vendor Reporting and Analytics
Vendor will avail options like chart view with Total Sales, Vendor Amount, Admin Commission, and Months.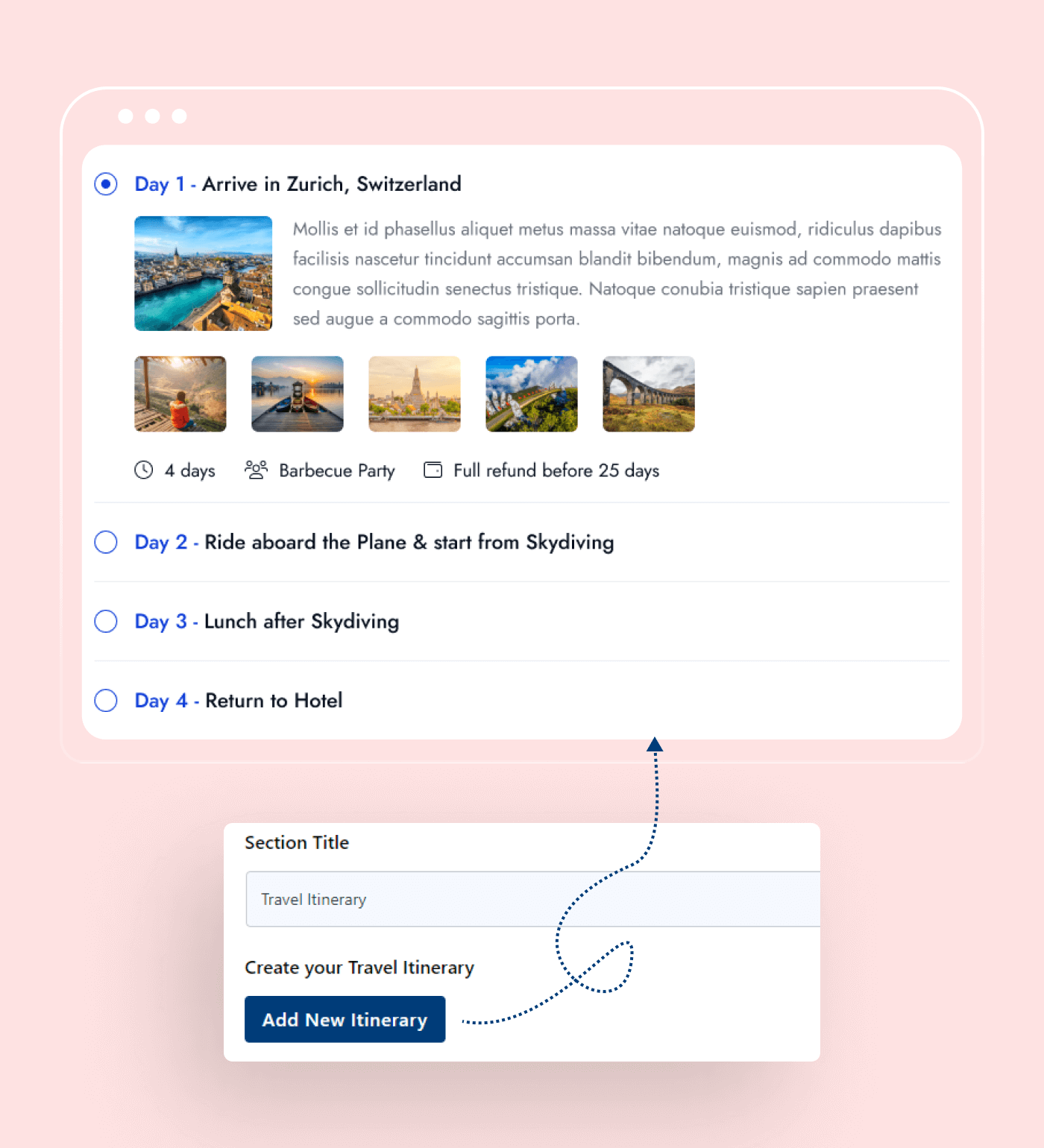 Tour Itinerary Builder
Showcase a vivid journey of your entire tour, complemented by captivating photos, allowing travelers to get a detailed roadmap of what awaits them.
Customizable Email Templates
Create customized Email Templates to fit specific requirements, from Admin/Vendor/Customer confirmation emails to cancellation notifications.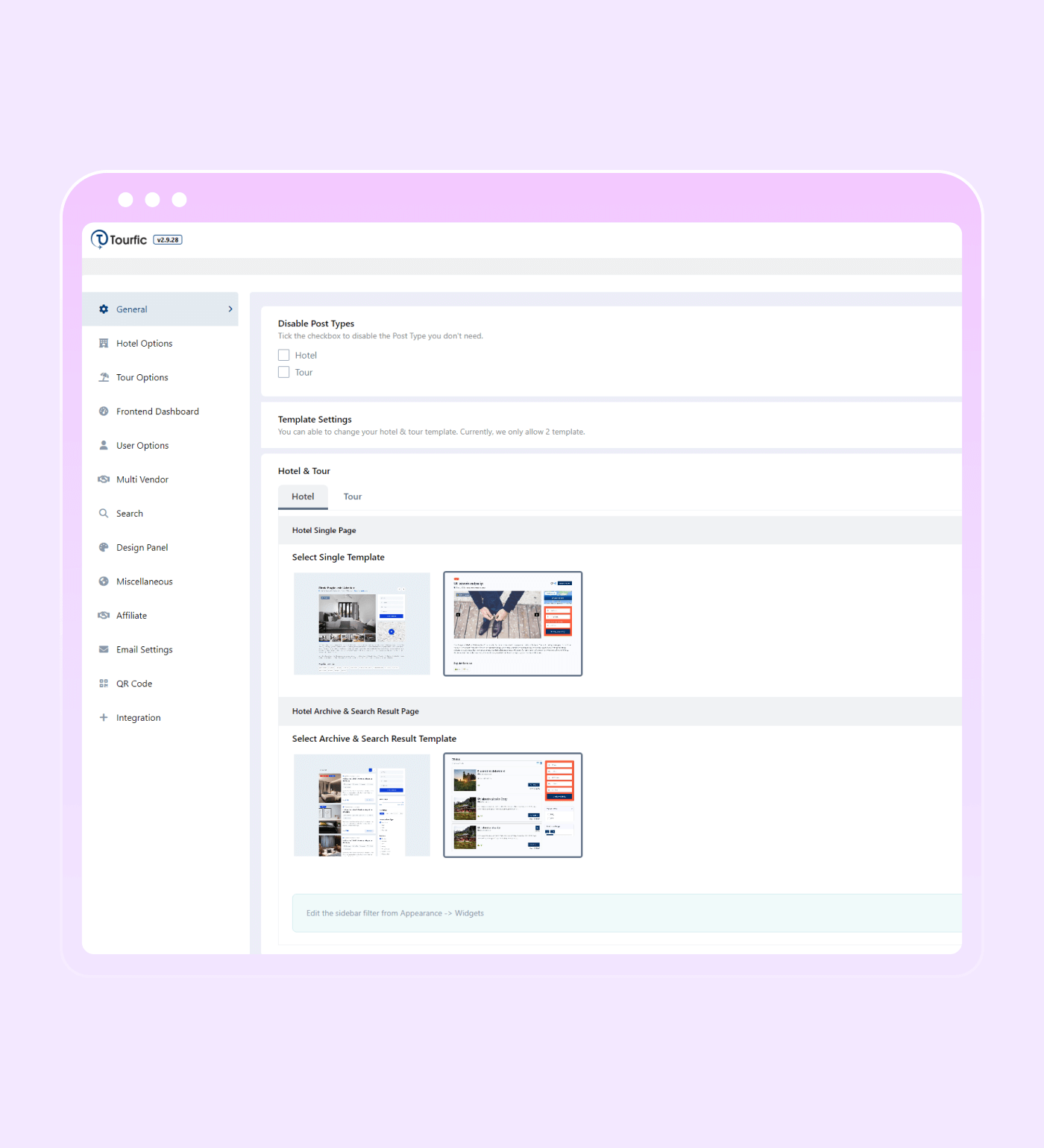 Easy to Use Optional Panel
Tourfic features an intuitive options panel where each setting is self-explanatory and fully operational, ensuring a seamless user experience.
Multi-Lingual Support
Tourfic works with renowned multilingual plugins, and also offers PO & MO files to translate the options panel into your native language.
Tour Itinerary Downloader
Option to generate and download a PDF version of your itinerary for easy access and sharing.
Complete Room Management
Tourfic provides a comprehensive room management solution for every hotel, enabling the sale of any room type desired.
Tour Extras
Offer added value with services like airport pick-up, hotel drop-off, and more. With Tourfic, customize and sell any number of additional perks.
Partial Payment options
Customers have the added flexibility of securing their desired tours or trips using a partial payment option, allowing them to commit now and pay later.
Vendor Commission and Payouts
Tourfic's commission sharing system is designed to provide a mutually beneficial arrangement for both the platform and its vendors.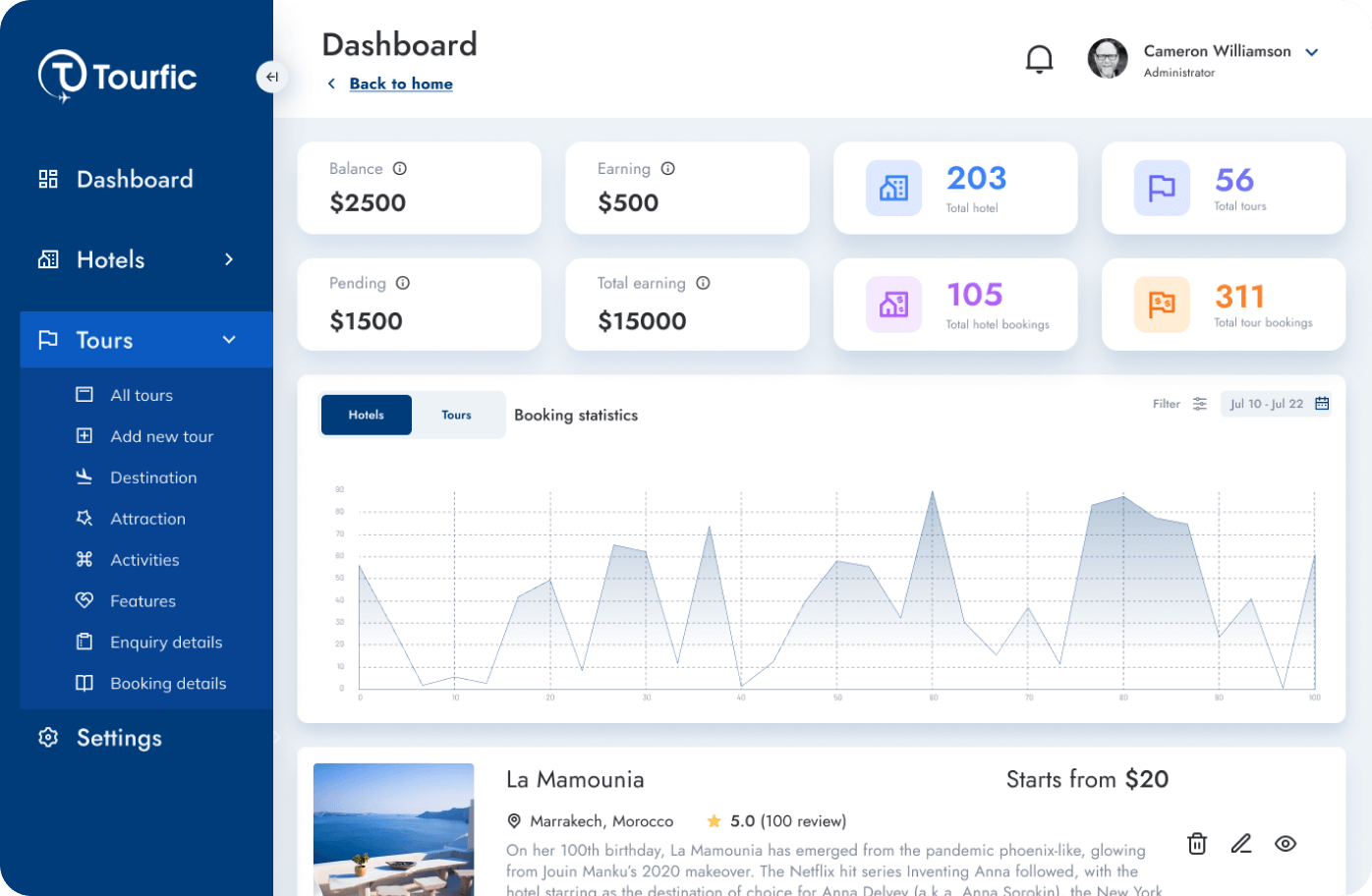 Frontend Dashboard
Innovative and enhanced dashboard for Admin, Manager, and Vendors. Where you can add hotels, tours, manage vendors, payouts and so on.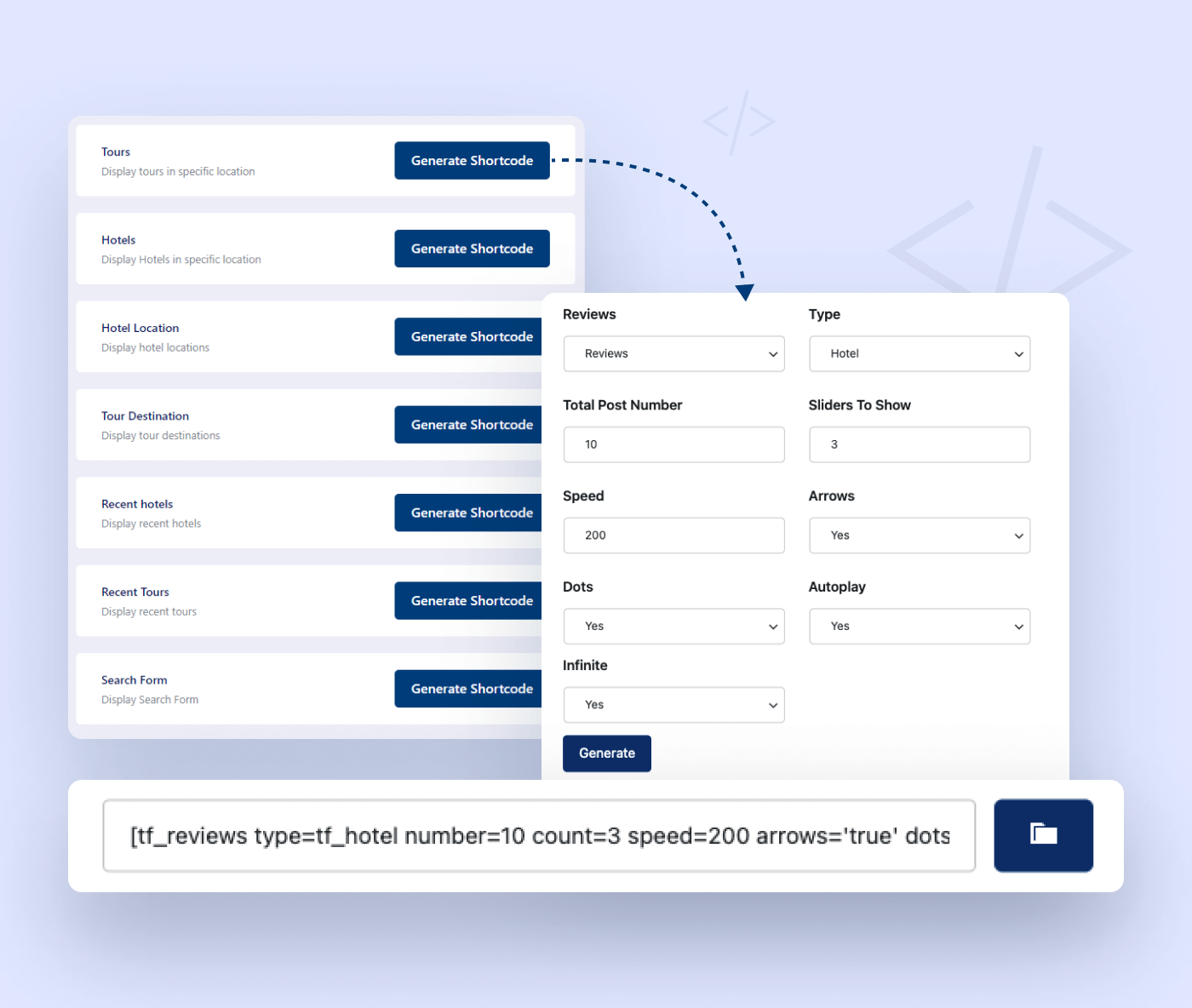 Shortcode builder
With Tourfic's intuitive Shortcode builder, effortlessly generate a variety of shortcodes tailored to its diverse functionalities.
Booking QR Code Verification
When a reservation is made, Tourfic automatically produces a unique QR code allowing your agents to verify reservations by scanning the QR code.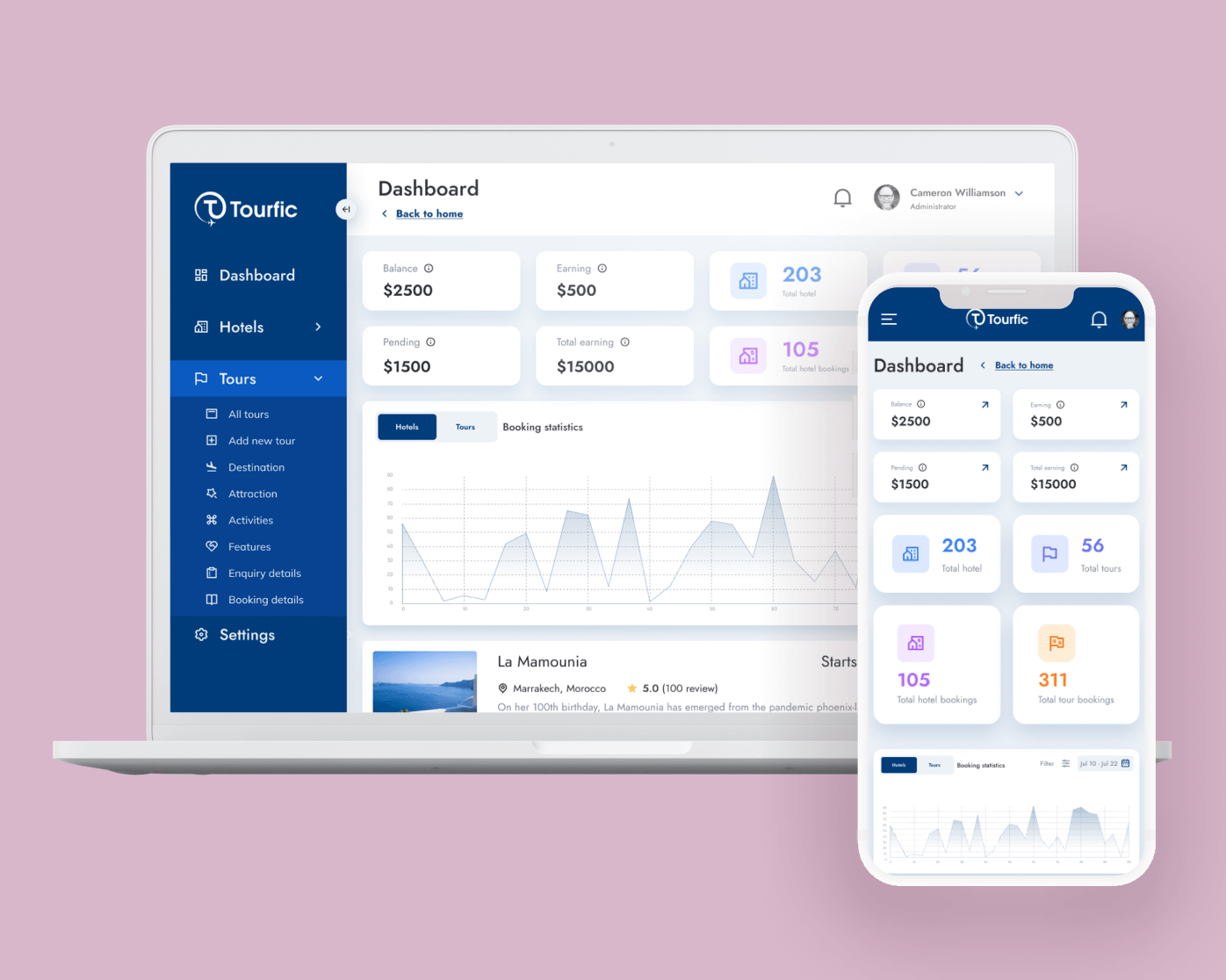 Fully Responsive
Whether it's a Desktop PC, Tablet, Android, or iOS device, Tourfic is Fully Responsive to all.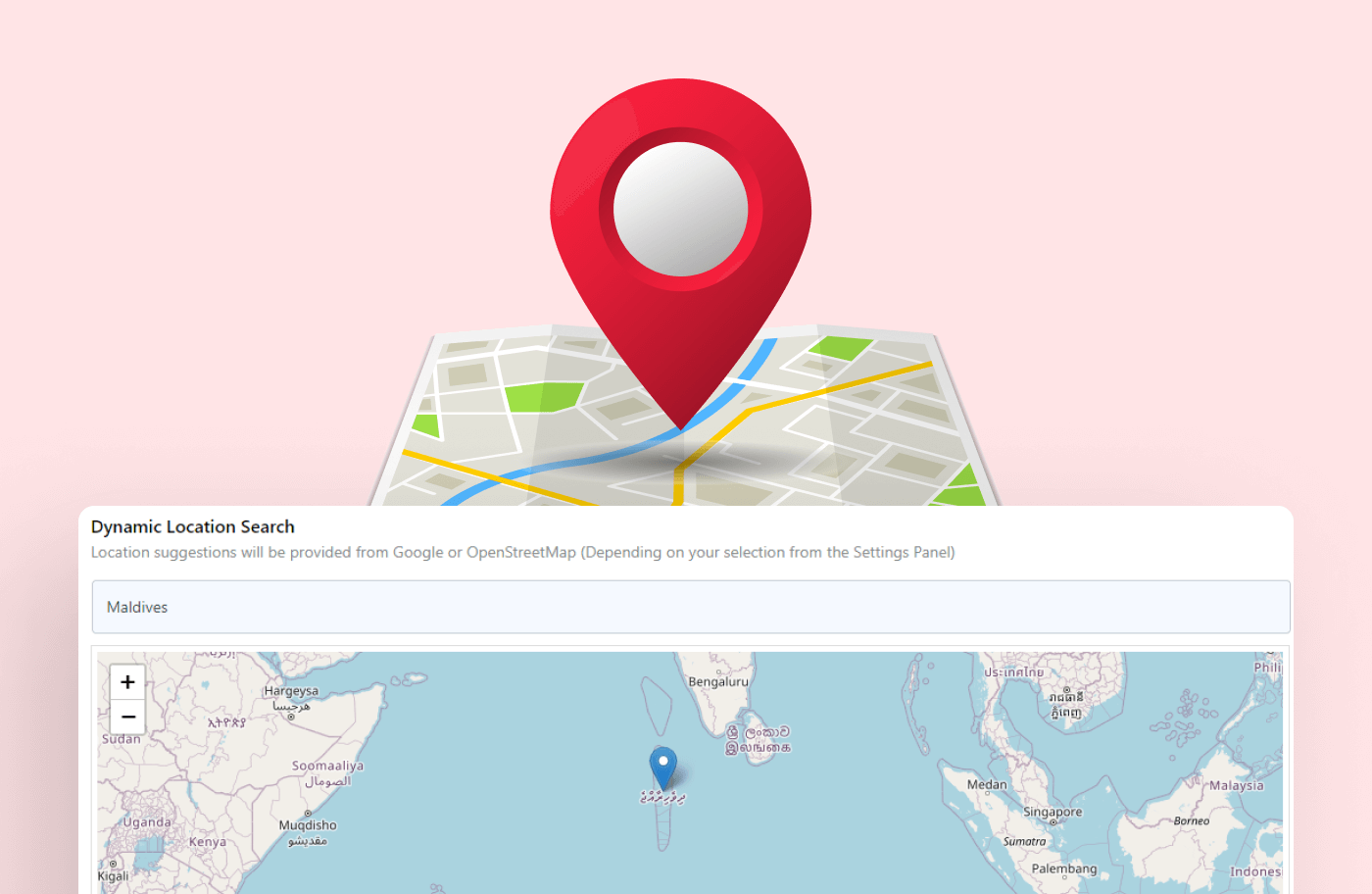 Google Map and OpenStreet Map
Utilize Tourfic's integrated map feature, supported by both Google Map and OpenStreet Map, to precisely pinpoint addresses.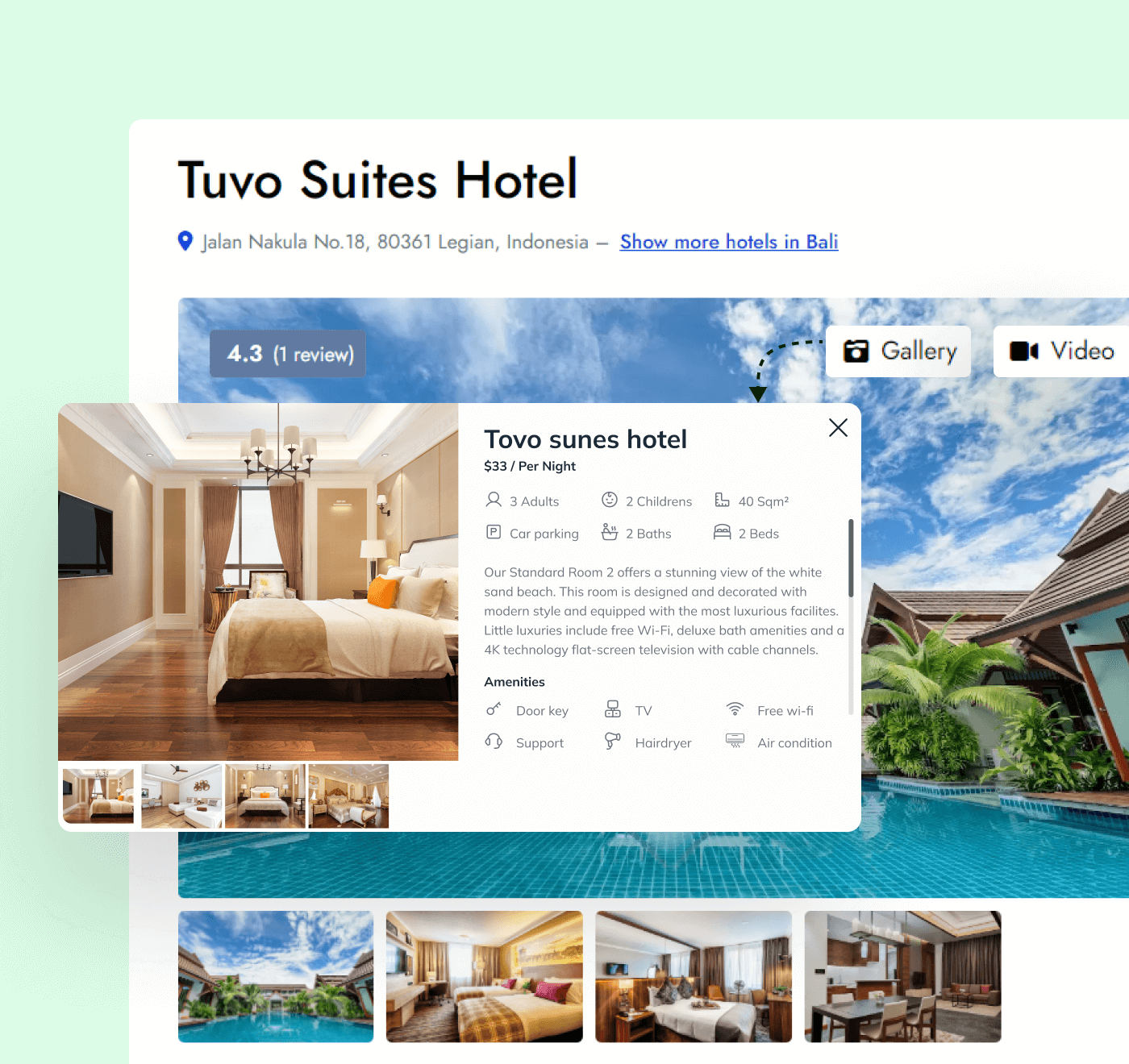 Individual Room Gallery
Establish distinct photo galleries for each room, independent of the main gallery, ensuring a customized visual experience.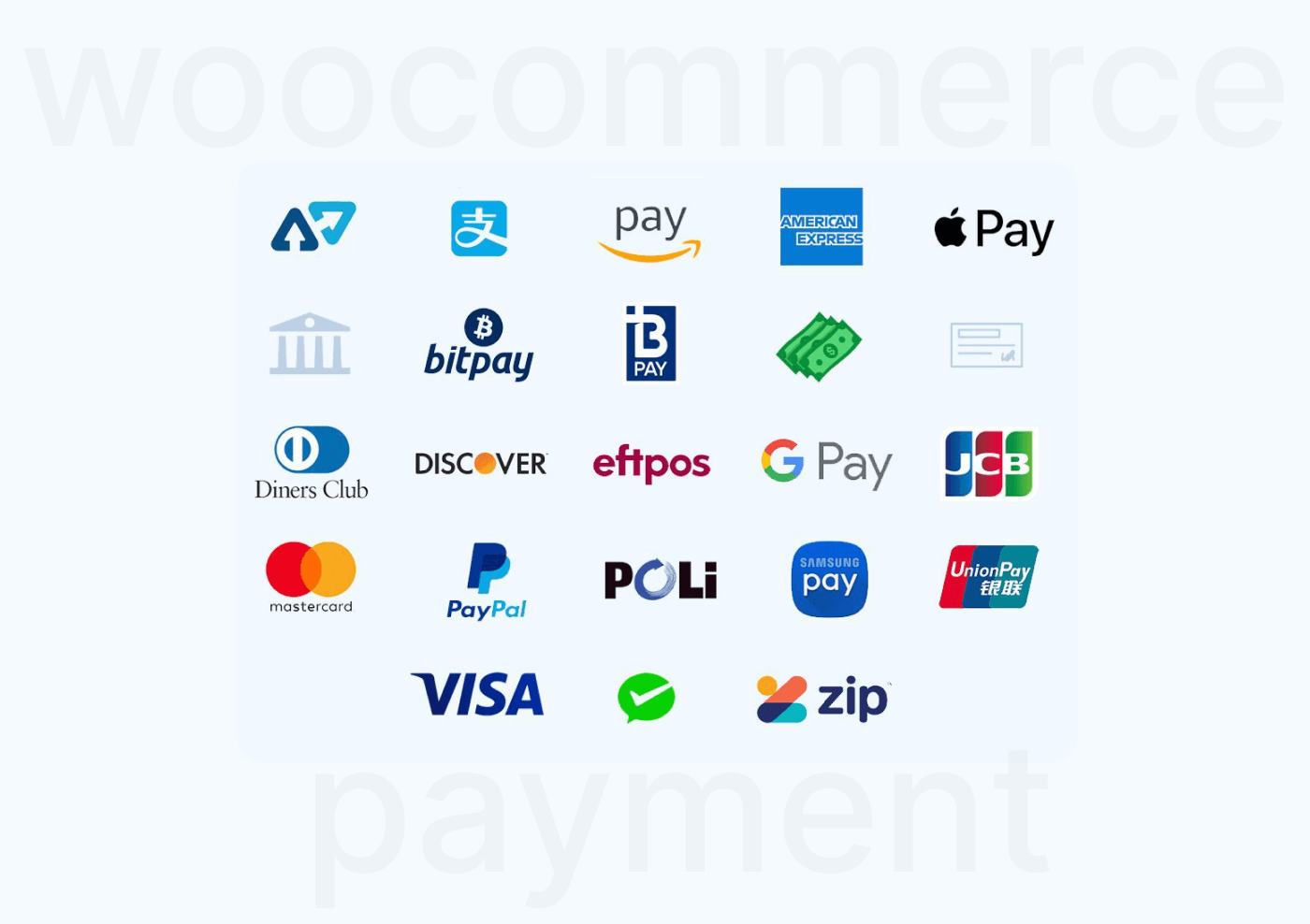 Any woocommerce payment gateway system
Tourfic is compatible with all of the major WooCommerce Payment Gateways, including PayPal, Stripe, and Square.
3rd Party API Integration
Tourfic's API-based integration will allow seamless connectivity between your website and various travel platforms like booking.com and travelpayouts.com.
Tour Video Options
Videos Sells. With Tourfic Pro, you can upload an introductory or any kind of video of your Tour.
Tourfic is tailor-made for
you and your users
Tourfic is the Ultimate WordPress Tour Management plugin for Hotel and Tour Booking. It is designed to build your own professional travel agency website where you can efficiently list your hotels, resorts and tour plans for booking and receiving payments.
Hotel owners
Tour Package Owners
Travel Agencies
Freelancers
Service Agencies
Tech/IT Agencies
Affiliate Marketers
Travel Bloggers
These features seamlessly works in the worlds of both Hotel & Tour realms, offering a unified experience like no other.
Login and Register Page setup
Elementor Widgets
Affiliate Plugins Compatibility
Interactive Hotels
Optimization for CSS, JS, CDN Link
Maximum Days of Booking
Custom Enquiry Form
Export Booking Details
Dynamic Pricing
Continuous / Fixed Tour
FAQ with Accordion
Tour Video Options
Custom Price by Date
Maximum Days of Booking
Set Price by Person or Per Group
Dashboard with Booking History
Vendor's Email Verification
Ajax Based Login/Registration Form
Order ID
Featured Tour
Vendor Restriction
Icon Library
Vendor, and manager permission
Customer Details
Powerful Integrations.


All Features Included!
Integrates with popular travel websites such as booking.com and travelpayouts.com using APIs. Compatible with WooCommerce, Pabbly and Zapier!
A trusted partner for
entrepreneurs
Tourfic stands as a beacon of trust for entrepreneurs, offering unwavering guidance and cutting-edge solutions in the ever-evolving travel landscape.
Absolutely Exceptional: The Ultimate Travel Agency Plugin!
"Having explored countless plugins to serve our travel agency needs, the Tourfic plugin truly stands head and shoulders above the rest. Right from the get-go, its intuitive interface made setup a breeze, streamlining our processes and impressively enhancing user experience on our site."
Best Tour & Travel Plugin
"It is a great plugin, and certainly very promising. Highly recommended!"
"I recommend this plugin, perfect technical service at all times answering. Very happy"
This is an excellent plugin, and excellent people.
"This is a great plugin, I used the free version and I love it, now I can use the pro version, and it's even better. Mirza and his team are great, support and FB community are super helpful. I believe what they are doing, and how they are doing it, from the plugin to the team, should be an example of EXCELLENT WORK!"
"I have some issue regarding the plugin and the theme on my website. The support team offered us an amazing support though I am using their free account."
"Since I started, two weeks ago, I just found wonders: great staff (answering my questions a Friday at 22:00 pm) and asking detailed questions while developing some extra functions."
Quick support & love the visibility on the feature roadmap!
"This plug-in is exactly what I am looking for, and the support is incredibly quick. I also have confidence in this plug-in because they shared their roadmap of all of the PRO features underway!"
Start your
Travel/Hotel Booking Business

on the Right Foot
Select the pricing package that aligns seamlessly with your requirements, ensuring you receive the utmost value and tailored solutions for your needs.
Starter
For individuals or teams that needs more advanced features on their website.
1 Website license, pay once
Risk-free, 30 Days Money Back Guarantee!
Premium
For small agencies who wants to develop travel or hotel websites for their clients.
5 Websites license, pay once
Risk-free, 30 Days Money Back Guarantee!
Business
For mid to large agencies who develops travel or hotel websites regularly for their clients.
Unlimited Websites license, pay once
Risk-free, 30 Days Money Back Guarantee!
We have exclusive dashboard to see all data in one place. Here is the all the plugins and theme to setup full functional hotel and tour booking site.
30 Days money back guarantee
We stand confidently behind our platform. If within 30 days, you decide Tourfic isn't the right fit for you, simply reach out to our team. We'll process your refund
WITHOUT ANY QUESTIONS
. While we'd appreciate feedback, it's entirely up to you and absolutely OPTIONAL.
Loved by the WordPress
Community Leaders

Tourfic has garnered admiration and endorsement from influential figures within the WordPress community, making it a trusted choice among industry leaders.
Ehsan Riyadh
Founder, Arraytics
Nasir Bin Burhan
Founder, Propovoice
For a sneak peek into the future enhancements, innovations, and updates of Tourfic, check out our
public roadmap
.
Car Rental
Jungle Safari
Cruise Booking
Offline Payment for Hotels / Apartments
Visitor's details for Hotels / Apartments
White Label Integration
Import/Export
Travelpayout.com White Labeling
Expedia.com Integration
Agoda.com Integration
Frequently
asked questions
Can't find what you are looking for? Please email us at support@themefic.com
Will you charge the price every year?
Nope! Rest assured, every purchase on this deal page guarantees you a lifetime access.
Do you offer trial of your product?
Regrettably, we don't offer trial versions. However, Tourfic does have a free version available on WordPress.org for you to explore. Additionally, we invite you to check out the live backend demo of our product to get a comprehensive understanding of its features. And remember, with our 30-day money-back guarantee, your investment is risk-free.
What if I ask for a refund?
We have a No Questions Asked 30 day refund policy. Please read our Refund Policy.
What kind of payment methods do you accept?
You have the flexibility to make payments using Paypal. Additionally, we accommodate most major credit cards like Visa, MasterCard, American Express, and Discover, all processed securely through the Paddle payment gateway.
Does Tourfic work with any WordPress Theme?
Yes, Tourfic is designed to be compatible with both free and premium WordPress themes. However, we strongly recommend using themes that are "WooCommerce Compatible" to prevent any potential conflicts. Alternatively, you can try our dedicated theme.
How often do you release updates?
We aim to release an update at least once a month. To see our update frequency and previous changes, you can visit our changelog page.
How do I get updates of the Pro?
With an active license, you can update Tourfic just like any other free WordPress plugin—simply with one click!
Do you offer support if I need help?
Absolutely. Our team of top-notch developers is always ready to assist you! If you ever need help, just submit a support ticket from the 'Support' tab in the client portal, and we'll be there to guide you.
What are your support methods?
We only provide full support via support tickets. We don't offer support via social media platforms like Facebook, emails or through live chats.  However, we answer general / Pre-sale questions via any platform you prefer (e.g. Facebook, Emails, Live Chats etc.). Please read our Support Policy.