Dashboard  – > Add New Tour – > Tour Setting  – > Availability
Custom Availability is worked by two types of tours Continuous tour and Fixed tour.
Tour Type Continuous Availability is allowed a few more options: 
Disabled by Days (Sunday, Monday, Tuesday, Wednesday, Thursday, Friday, Saturday)
Disabled by Date Range
Disabled by Specific Days
Specific Time Allowed
Minimum and Maximum Person
Custom Availability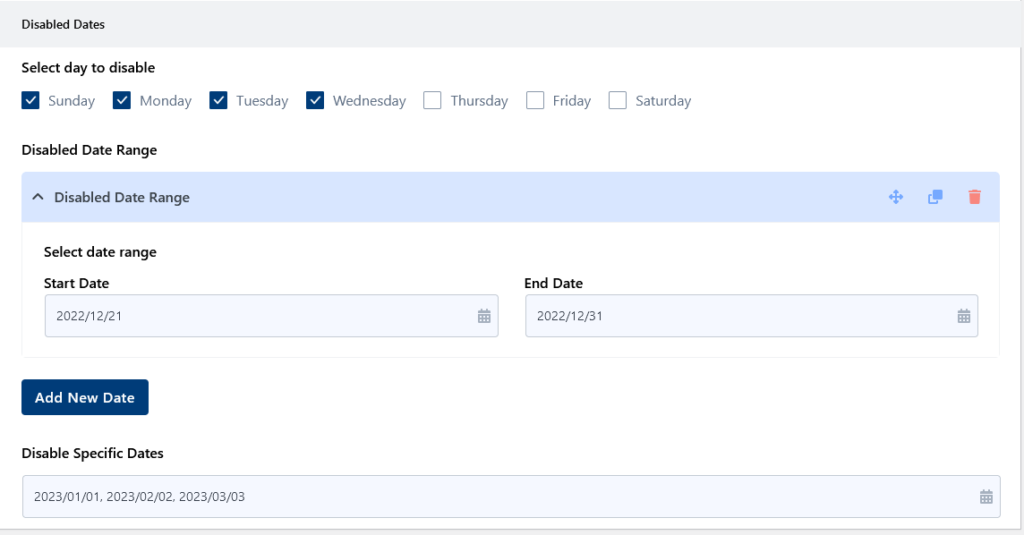 Continuous Custom Availability allows you to change pricing, Minimum / Maximum People by date range.
Tour Type fixed Availability able only booking between those days. For example, 2022/12/01 – 2023/01/31, In this booking calendar, only between those days are visible and bookable. Also, able to add the Minimum and the maximum number of people allowed between those days.
Video Tutorial