Dashboard  – > Add New Tour – > Tour Setting  – > Itinerary:
Tour Itinerary able to be added day-wise. It's a repeatable, duplicatable, sortable field. You can be able to add an unlimited tour itinerary.
By ensuring all the essential details are blanketed within the itinerary, there'll be no time wasted touring between locations, sports, or motels. You can manage customers' expectancies with an extra practical view of ways an awful lot can fit into each day. Clients can higher estimate the fee of their journey.
The free plugin has included those fields ( Time or Day, Title, Image, and Description )
And Pro has included some extra fields like Duration with the hour and minute, Gallery Images, Meals Included, Location, Itinerary extra, etc.
Itinerary Free View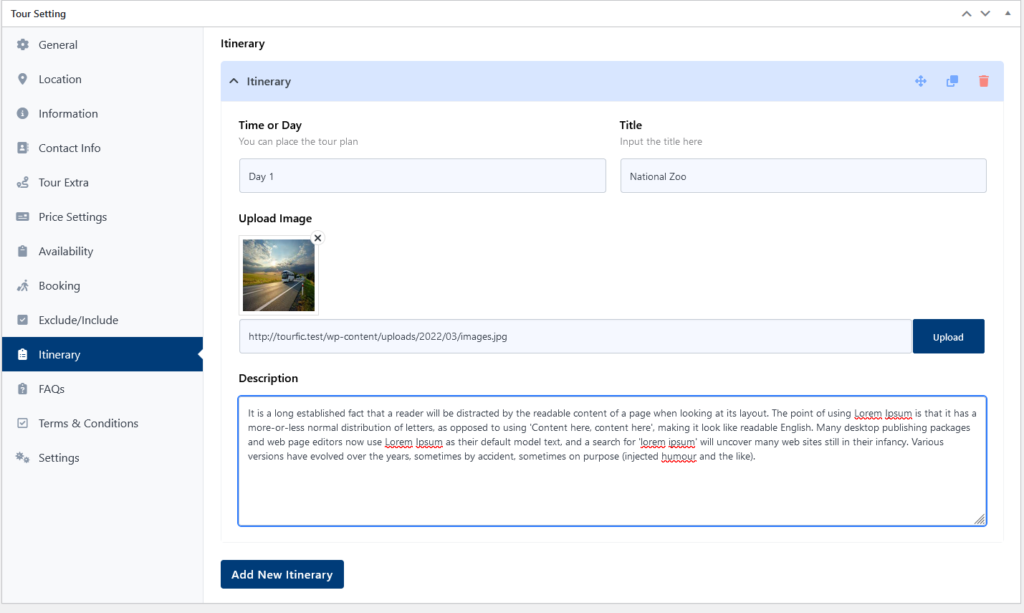 Itinerary Pro View
Video Tutorial